How to Ensure Your Financial Goals Aren't Holding You Back
By, Kostas Chiotis
We all have personal financial goals. It might be a short term financial goal to earn a certain amount or to get out of debt in a specific number of years or something as simple as saving up to buy a new computer. Whatever your money goals are, it's important to make sure you are taking the right steps to achieve them.
In this post, you'll learn about a few strategies to make sure your financial goals are not actually holding you back but that you're set up for achieving your financial goals.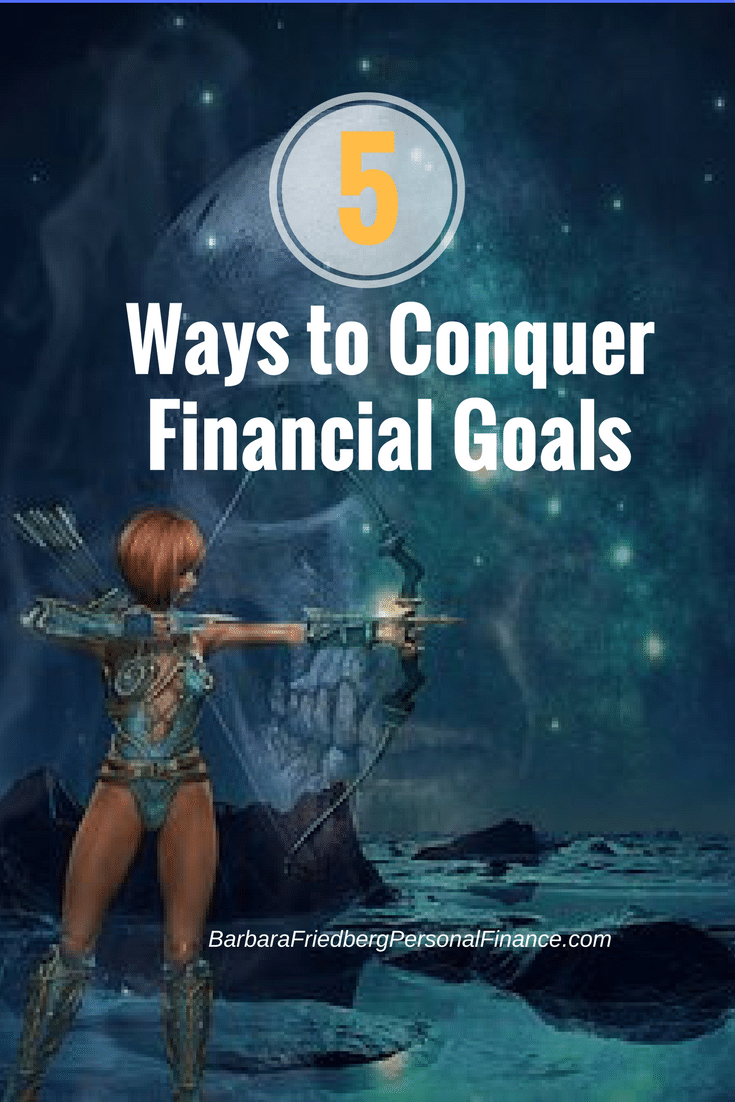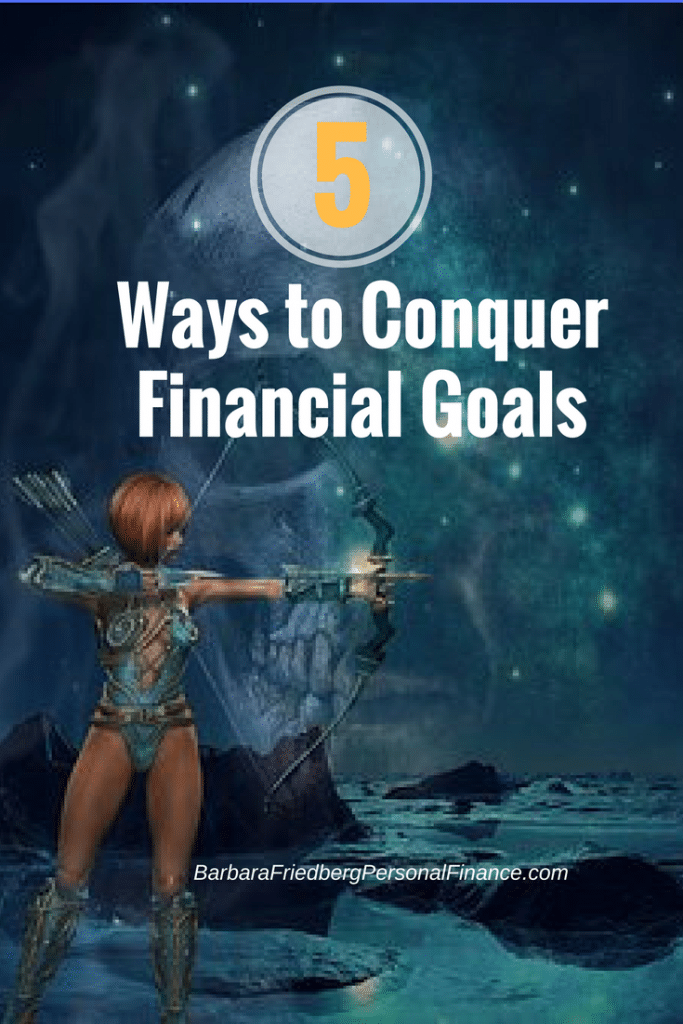 1. Know Your Net Worth Today
So take a moment to think about your net worth. What is your current financial picture? What's your income? How much debt do you have? How much do you spend on the essentials like your home, utilities, and food?
How can your understand how to set financial goals if you don't know where you are? It's like striving to win a 5K race without knowing were the starting line is.
After you know your net worth, begin crafting your financial goals. Then figure out what needs to change to reach your future financial goals. If the answer is winning the lottery, you may need to rethink the goal. That doesn't mean give up on it. It just means you need to find a more realistic path to it.
Find out; How to Get Rich Without Winning the Lottery
For example, consider downsizing your lifestyle to free up more cash each month. Consider side work to earn a little extra cash. See if you can apply the same strategies that worked for successful entrepreneurs. Find out if you could be saving more by being more energy efficient. There are lots of options but you need to be realistic about your situation and your timeframe for achieving your goals if you're ever going to achieve them.
2. Make Sure Your Financial Goals Are Realistic
This is an important first step. An unrealistic goal is always going to hold you back. You'll lose motivation quickly when you find that you are consistently unable to achieve your goal. Don't set a goal to double your net worth in a year. That's nearly impossible, and the risk of striving for this financial goal is great. Instead, set a more specific goal such as get rid of $10,000 debt in two years.
A realistic goal is to one that you're likely to meet, given your efforts. If you want to save up for a used car next year, map out how much money you'll need and the steps you'll need to take to reach the goal. To reach $5,ooo in a year, you might combine savings strategies such as shopping at resale clothes stores and discount groceries with creating a side-hustle money making plan. 
3. Lay Your Financial Goals Out On a Calendar
Break your goal down into a series of milestones. For example, if you're trying to save up $5,000 by the end of the year to go on a luxury cruise, break that total down into monthly milestones. By the end of this month, for example, you need to have $450 in your savings account. By the end of the second month, the total should be $900.
Write these milestones down in your calendar or daily planner. Each day, do something toward reaching that monthly milestone. That "something" might be as small as skipping the restaurant and bringing lunch from home. It might be as major as selling your car and commuting to work via bike, bus, train, or a ride sharing service.
Define where the money will come from to hit your $450 monthly goal. 
Financial goals examples – ways to reach your financial goals:
Cut spending by avoiding restaurant meals.
Reuse, recycle… whenever you can.
Avoid the monthly trip to the mall.
Take on a side-hustle to boost your income
Check out; Make More Money Blueprint + 21 Side Hustle Gigs
4. Check In With Your Financial Goals Regularly
Check in on your financial goals and your progress. For short-term goals, check weekly or bi-weekly. For longer term goals, less frequent checking is better. If your money is invested in the stock market for long term goals, once or twice per year checking is fine.
Are you on track to meet the milestone this month? If yes, give yourself a high five and keep it up. If not, what can you do next week to pick up the pace and get back on track?
Checking in doesn't have to be a time consuming activity. You just need to find out how much you have put toward your goal and how much you still need.
Best Financial Apps are Helpful to Keep Track of Your Money
Then, you need to think of some ideas for where to get the additional cash. Be creative. Be willing to make some changes to your lifestyle. You can find some ideas and inspiration in books like the ones found here.
5. Reward Yourself When You Hit a Financial Goal
It's important to find ways to enjoy the process of budgeting, saving money, or paying off debt. The lifestyle changes required or the extra work needed can start to take their toll if it feels like a thankless job. For some, the reward of seeing your progress is enough. In fact, it can start to feel like a game you are playing with yourself to hit those financial targets you have set.
You can add to that by building in a reward system. Challenge yourself to do even better than your target and reward yourself when you do. For example, if you needed to set aside $450 this month but you managed to save $550 instead, use a few bucks from that extra savings to take yourself to a movie or buy yourself something. Obviously, you shouldn't use up all the extra money, but don't feel guilty about rewarding yourself for a job well done.
Remember to have fun when striving to reach your personal financial goals. Why not get the whole family involved with goal setting for kids?
Bonus; Quicken v. Personal Capital – Which is the Best Money Management Software?
In addition to rewarding yourself for staying on track, you also want to make sure that you are still having fun while you work toward your goals. If you're used to going out every weekend, spending hundreds of dollars, living on a budget might feel like too much of a sacrifice. So, expect it to take some time to transition to a lifestyle where having fun doesn't mean spending a lot of money.
Follow the Smart Financial Goal Setting Steps to Make Sure Your Money Goals Aren't Holding You Back
However, making that transition to living within your means is totally worth it. When something is expensive, you might build up high expectations that are difficult to meet. So you spend a lot of money and might feel disappointed in the end. When you do something that is free or cheap, you don't feel that same kind of pressure to have an amazing time. Without that pressure, you'll actually be free to enjoy what you're doing.
So start exploring free and affordable activities, hobbies, and events in your area. Try out lots of different things until you find a few that catch your interest. Over time, it will get easier and easier to think of things to do that don't cost a lot of money and you'll realize that you are actually having more fun now than you were when you felt the need to spend so much.
If you had to sum these all up into one key lesson, that lesson might be "make a realistic financial plan that you can actually follow without torturing yourself."
It's important to create manageable steps and make room for having some fun. So what are you waiting for? Make your plan and take the first step today!
Kostas Chiotis loves writing about personal finances on his blog FinanceBlogZone.com. To find out more details about Kostas check him out on Facebook and Twitter.