Borrowing Money Today – How to Decide if You Should Borrow Money or Not
Unemployment is rising and interest rates are low. Seems like a good time to borrow money to help get through a rough patch, maybe.
Smart borrowing can be part of an overall wise financial plan or a decision that will lead you down a path of financial ruin. Learn the pros and cons of borrowing money now, how to borrow money, whether this is a good time to refinance your mortgage and more.
Borrowing money to finance life expenses is a big decision and should be considered only after looking at other alternatives.
So, let's start with questions to ask and steps to take before borrowing money.
Before Borrowing Money Look at the Alternatives
In most cases, borrowing money is a last resort. Typically, it's preferable to avoid borrowing. The exceptions include borrowing to buy a house, maybe borrowing to buy a car, and borrowing to help pay for education.
You might be surprised that the last two borrowing money cases, can be avoided.
Before borrowing money consider ways to cut expenses and make more money.
If you are unemployed, or facing lower income, then cutting expenses is the first step. Now is the time to eliminate unecessary expenses like a newer car with a large payment, an expensive apartment and uncessary subscriptions. I am serious here – get a cheaper car and move to a cheaper residence if possible. Those are the biggest expenses and slashing them can make a huge difference in your living costs.
Next, seek out ways to make more income, now. There are many paths to boosting your income for the short and long term. From simple steps like signing up for InBox Dollars to make money while on line (with $5 sign up bonus) to selling your stuff online.
Becoming a virtual assistant is a good paying job to make money with the skills you already have.
To help you with more money making ideas check out these creative ways to make more money fast.
Before delving in to the question about whether now is a good time to borrow money or now, let's expore several sensible rules for borrowing.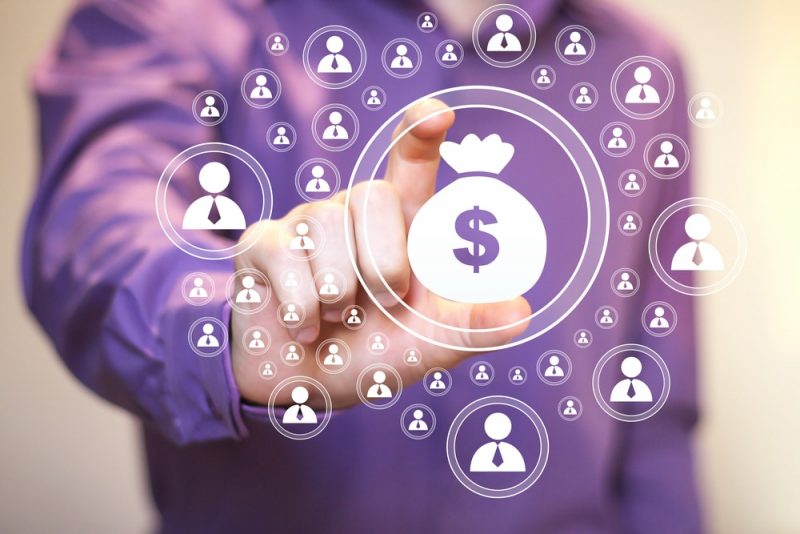 Borrow to Purchase an Appreciating Asset
It's best to borrow money for an appreciating asset or one that will grow in value. The smart borrowing list is a short one and typically includes either a business loan or mortgage loan for rental real estate or a home.
That way, you'll be making money with the borrowed funds.
Now might be the best time to refinance your mortgage or take a reverse mortgage loan if you're older and strapped for money. Just don't extend the term of your loan, or you may end up paying more in total interest.
Currently, the fed funds rate is 0.65%, a historically low interest rate. This interest rate is set by the government and represents the rate that commercial banks charge to lend money to one another overnight. Either directly or indirectly, the Fed Funds rate influences all other market interest rates.
What is Interest? Interest is the premium you pay to a lender for the privilege of borrowing money. When interest rates are high, you pay more money to the lender in interest than when interest rates are low.
When considering interest rates over the long term, this is among the lowest interest rate in many decades. Mortgage and auto loan rates are also at historical low points.
With interest rates lower than they've been in decades it may be time to remodel your home, go back to university, or replace that 15 year old car. For perspective, I remember the 1990's when the fed funds rate was in the 5% range.
Whenever you take out a loan, it's best to borrow for something that will be around awhile.
Should I Take Out a Crisis Loan?
If you are in a dire financial situation, then you might need to borrow money just to get by until you receive income from a new job or side hustle.
This should be a last resort, but sometimes there are no other alternatives.
Unsecured loans typically charge greater amounts of interest, and if your credit score isn't great, then you'll likely have to pay more interest. So, shop around for a loan that charges the least amount of interest. You might consider borrowing from your 401k, as a last resort.
Review the different ways to borrow money section below and decide if one of these types of loans can get you through a crisis period. But first, review how to borrow responsibly.
5 Responsible Borrowing Tips
Never borrow more than you can pay back.
If possible borrow only for items that will last a long time. Forget taking out a loan for a vacation, wedding, or gifts.
Evaluate the interest rate and the monthly payment before you borrow. Also, get and estimate of the total amount of money that you'll borrow.
Try to avoid borrowing if you're not certain how you will payback the loan.
Do not borrow on impulse and spend some time considering the purpose of the loan
Different Ways to Borrow Money
Today there are a variety of ways to borrow money, each with their advantages and disadvantages. The key drivers in the interest rate that you'll pay when borrowing money are your credit score and whether the loan is a personal, unsecured loan or whether it is backed by collateral, like a mortgage.
Examples of a loan backed by collateral are a mortgage, home equity line of credit or business loan. In the best possible world, you'll want a loan with a low interest rate.
Following are different ways to borrow money:
Payday Loan – Payday loans or cash advances are the worst types of loans. The're generally for smaller amounts, like several hundred dollars, with high interest rates and short pay back periods.
Credit Card Cash Advance – This is also an expensive way to borrow. You'll typically pay a transaction fee as a percent of the total amount borrowed, usually 3% to 5%% and interest on the loan. The cash advance interest rate on a cash advance is typically higher than the interest rate charged on your unpaid balance and could reach 25%.
Credit Card Spending – Although not a traditional loan, if you have a credit card then you can charge your expenses and then pay as much as you can afford each month. You'll pay the stated interest rate on the unpaid balance and it's typically in the high teens. This isn't a great alternative either.
Personal Loans – These unsecured loans don't require collateral, like a home equity loan, and thus charge higher interest rates than a loan that requires collateral. The loan terms usually range from one to five years. There are an abundance of lenders online offering personal loans like Lending Club, Prosper, and SoFi. Average rates can range from 6% to 13% depending upon your credit score.
401k Loans – If you have a workplace retirement account, you might be able to borrow your own money. I'm not a fan of these loans as you are taking money from your retirement. The terms will depend upon your 401k plan and obtained from your HR department.
Home Equity Loan or Line of Credit – If you own a home and have built up equity then you may be able to borrow using your home as collateral. There are several ways to do so including a cash out refinance where you refinance and take out extra cash or a home equity loan or line of credit. The interest rates are currently in the mid single digits. This is usually the lowest cost way to borrow.
Is Now a Good Time to Borrow Money – Wrap up?
One benefit of borrowing money now, is that interest rates are lower than they've been in decades. So, many loans are more affordable now than in the past. Although if your credit is poor, you may not be able to secure a low interest rate loan.
In general, if you're in a financial jam and have exhausted all of your other alternatives, then borrowing money might be your only option. If so, then borrow money wisely. Consider your options, how you intend to pay back the loan.
Ultimately, be smart when you borrow, keep the loan term as short as possible and seek out the lowest interest rate.
Related
Disclosure: Please note that this article may contain affiliate links which means that – at zero cost to you – I might earn a commission if you sign up or buy through the affiliate link. That said, I never recommend anything I don't personally believe is valuable.