3 Ways To Invest A Million Dollars For Cash Flow Every Month!
By, Joseph Hogue
You've won the lottery! Your numbers came in, you got a hot tip on a horse and it paid off. Whether you've hit that seven-figure payday or you have scrimped, saved and invested to reach the 7 figure mark, it's time to put that money to work! Don't blow the money, here's how to invest 1 million dollars for income (or for cash flow to live on).
Instead of rushing out to buy that new Lamborghini and the five-figure insurance that goes with it, setting up a few income investments will make sure the good times never stop. Whether it's through passive income ideas or the ones we'll cover below, making your money work FOR you is the only true path to financial freedom that lasts forever.
This article may contain affiliate links which means that – at zero cost to you – I might earn a commission if you sign up or buy through the affiliate link.
Here are three investing ideas that will make your money work harder than you do.
1. How To Invest A Million Dollars For Income With Traditional Income Investments
The first place most investors go to when thinking about putting their cash to work is in traditional investments like stocks and bonds. It's not a bad place to start but you'll also want to look for income in the ideas we'll cover later in the post.
That said, the old equity analyst in me would never tell you to neglect stocks entirely. In a survey of over 2,500 millionaires in 17 countries, BNP Wealth Management found the world's rich have between 14% to 28% of their total wealth in stocks.
That means between $140,000 to $280,000 of your million-dollar nest egg. At a yield of 1.75% on the S&P 500, that's nearly five thousand dollars a year in dividends and the wave of new investment apps make it easy for anyone to start investing.
Find out why Warren Buffett's Advice to His Heirs is Wrong.
Dividend stocks are the most popular among investors and offer price return as well as the dividend. Yields tend to be lower, under 2% for the market on average, but you'll see your nest egg grow.
Make sure you follow a few rules with dividend stocks:
Make sure you pick dividend stocks in different sectors. Just looking for yield will push you to traditional dividend sectors like utilities and consumer staples. Get more growth by looking for dividend stocks in other sectors like tech and financials.
Compare the payout ratio as well as the yield. Payout ratio is the dividend amount paid divided by a company's earnings and is a measure of dividend safety. Companies with a lower payout ratio are keeping money back that can be used for growth.
It's not only about yield. A falling share price can wipe out your dividend returns so make sure you're investing in strong companies, not just ones with high payouts.
There are other income investments that can produce even higher yields and give you exposure to some great asset classes.
Real estate investment trusts (REITs) are companies that own rental property and distribute the cash flow out to investors. These cash flow machines trade just like stocks, making them a great way to get into real estate investing on less than directly investing in properties yourself.
The yield on REITs is higher than regular dividend stocks, generally from 3% to 6% for equity REITs and as high as 12% for REITs that invest in mortgages, called mREITs.
Master limited partnerships (MLPs) are another special type of company that owns cash flow assets then passes through the income to investors. Most of these own oil & gas pipelines, storage and processing facilities and produce dividend yields all the way into the mid-teens.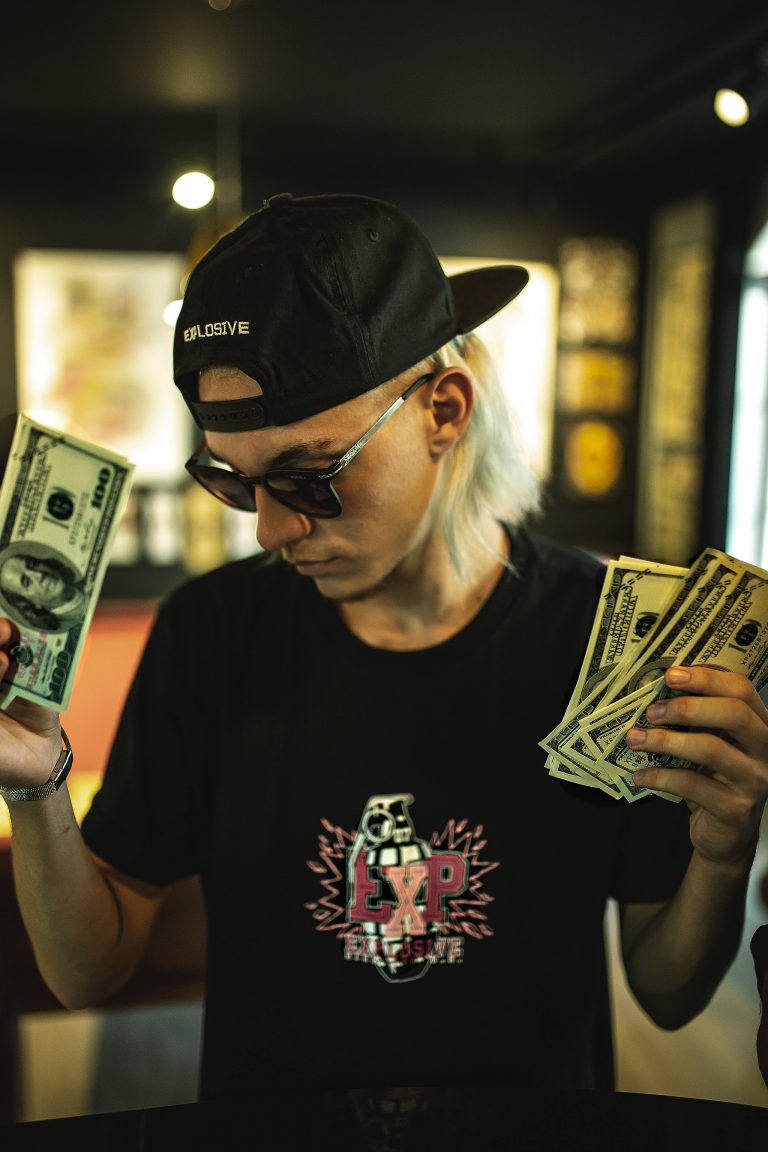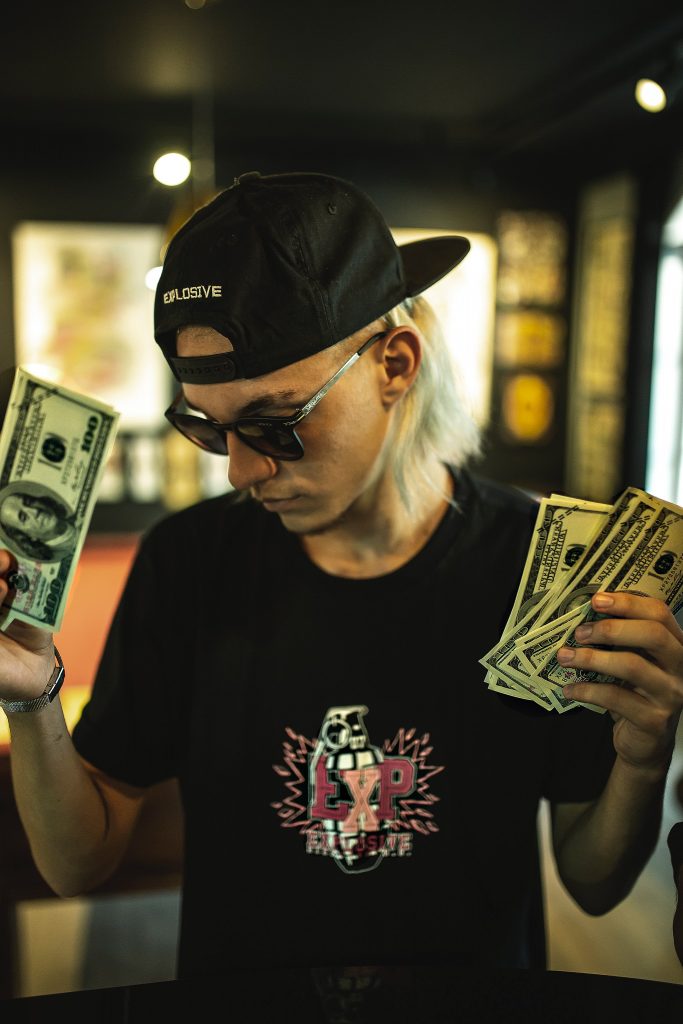 Photo by Anjo Clacino on Unsplash
Weak oil prices have meant most MLPs have struggled over the last few years. Dividend yields have held up well but the share price of these have fallen sharply. Still, these can be value investments as well as producing solid cash flow if you believe the sector will be able to recover.
Some things to remember when you're investing in these special types of companies:
Don't chase dividend yields alone. Just like with stocks, you want to make sure you're buying quality companies. Some REITs and MLPs may pay juicy yields but the stock price goes nowhere.
Don't buy just one REIT. Diversify in different property types with a few REITs in healthcare, office, hotel or industrial.
You can't use earnings ratios with these stocks. These companies write off millions in depreciation, which lowers their taxes but also skews earnings artificially. Use a truer measure like funds from operations (for REITs) and distributable cash flow (for MLPs).
Check out Real Estate Crowdfunding Opportunities.
2. How To Invest 1 Million Dollars Buying Real Assets For Cash Flow
My first professional job was as a commercial real estate analyst and I've managed my own rental properties for decades. There is no better asset class for generational wealth than real estate. Not only does property investing generate monthly income, you'll benefit from appreciation and get a great tax shield in the process.
The problem with direct ownership is that it can cost a lot to buy a single property. Even with bank financing, a 20% down payment can easily cost you $40,000 and up. Still with as little as fifteen- or twenty-percent of your million-dollar jackpot in real estate, you can buy up to another million in property and earn tens of thousands in cash rents every year!
Thinking about becoming a real estate mogul? Follow these rules:
Consider investing in both commercial and residential properties. Residential rentals are more popular because they generally cost less but commercial properties can mean less management headaches, especially with a triple net lease (NNN) lease.
Use professional management or start slow. Learn the ropes of property management with a single property or two before you buy too many and get in over your head.
Buy quality properties in good areas. Sure you can get properties for a steal in distressed neighborhoods, but you might find you spend so much time managing tenants and the properties that the higher return isn't worth it.
If you lack the cash, time or inclination to invest in real estate on your own, there are many real estate investment options that require less money and leave the management to others. Some real estate crowdfunding platforms allow you to pick and choose the properties you want to invest in. Or, you might consider investing in real estate notes, which are loans made to investors who buy the real estate. With the exception of REITs, which trade on the stock exchanges, real estate investing will keep your money tied up for longer periods of time than investing in the stock market.
Here's a list of real estate crowdfunding platforms for cash flow:
3. How To Invest A Million Dollars In Business Assets To Really Make Money
I've spent my professional career analyzing stocks and investments. As much as I love investing, it makes very few people 'rich' in the way most people thinks it does.
Sure, you might build a great portfolio after 30 years of investing and can create solid cash flow from it. Reasonable market returns of 6% to 8% will only make you rich if you start when you are younger.
That's where creating your own business assets comes into play. Looking at that same survey of millionaires by BNP Wealth Management and we see that the average millionaire has between 19% and 30% of their wealth in their own business.
That's more than in stocks and doesn't even include the money they've invested in other startup companies.
The best part of the digital age is you don't need to invest 19% of your million-dollar wealth to start a new business. It costs next to nothing to start a website or start making money on YouTube.
Sure it takes time to develop a business and it's not something I can just sit around and collect the checks on each month. That said, after two years on YouTube, I'm averaging $6,500 a month on YouTube ads alone and several thousand more in sponsorships and affiliates.
Get started on your cash flow business with these rules:
Start your business in something you're passionate about, a hobby or long-time interest. It's the intrinsic satisfaction you'll get from your hobby-job that will keep you motivated during those long hours building your biz.
Consider jumpstarting your business by buying products already developed that you can start selling now. Starting an Amazon Store with niche products, could net a tidy business profit.
Work on a shoe-string budget and watch the return for all your business spending. Just because you have a million dollars, doesn't mean you can afford to waste it in the hopes that your biz idea will pay off eventually.
It's fun to dream what you'd do with a million dollars but the truth is, you don't need a seven-figure jackpot to use any of the ideas above. Whether you're investing a million dollars or a hundred, you can start investing in dividend stocks and developing your online business. Those monthly dividend checks will be smaller but your money will be working FOR you, and that is what's important!
Related
Joseph Hogue, CFA is an investment analyst and blogger. He runs five websites in personal finance, investing, making money and crowdfunding along with his work as a freelance equity analyst. He is a veteran of the Marine Corps and holds the Chartered Financial Analyst (CFA) designation.
Disclosure: Please note that this article may contain affiliate links which means that – at zero cost to you – I might earn a commission if you sign up or buy through the affiliate link. That said, I never recommend anything I don't personally believe is valuable.
Featured image credit: Photo by Xan Griffin on Unsplash