Become a VA 101 – Everything You Need to Know to Create a Virtual Assistant Business from Home
Working remotely during this current Corona Virus pandemic has become required for many Americans and those around the globe.
Those with a job, are fortunate. But, many people have lost their jobs and are seeking ways to make money online.
The virtual assistant job description is broad and appropriate for all sorts of businesses.
If you want to find out how to work from home, then setting up a virtual assistant business is a way to make money from your couch.
This virtual assistant guide will cover everything you need to know to become a virtual assistant including:
General virtual assistant job description
List of virtual assistant services to offer
List of sample virtual assistant duties required
Virtual assistant resume
Best virtual assistant companies to work for
How much do virtual assistants make?
How to become a virtual assistant with no experience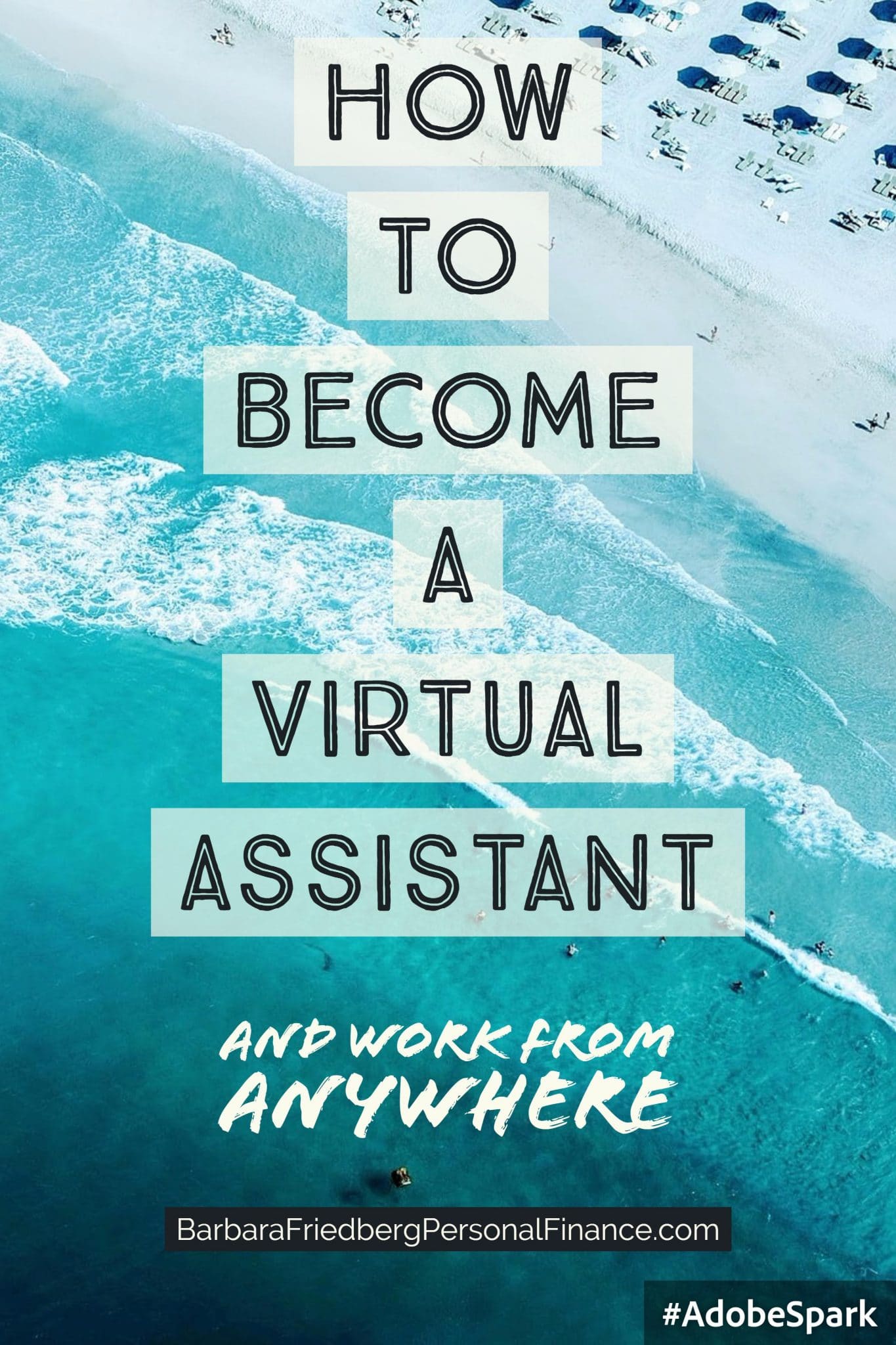 The evolution of internet technology brings a new world of job opportunities. It also encourages business owners to advertise online. Consequently, these developments create an increase in job opportunities for professionals who can provide online administrative, creative, or technical assistance.
Research shows a significant increase in demand for virtual assistants. Similarly, more and more students and stay-at-home moms and dads prefer to work as virtual assistants because they can work in the comfort of their own home, make money, and spend more time with the family.
What is a Virtual Assistant?
A virtual assistant (VA) is an online office assistant who performs various tasks similar to a manager or an office administrator, plus much more. Virtual assistant skills encompass a variety of services, such as administrative support, sales, marketing, accounting, writing, editing, proofreading, graphics design, website development, social media, and desktop publishing services. A virtual assistant works remotely from her home-office using her own computer, licensed software applications, phone, and internet connection.
Sample Virtual Assistant Jobs Include:
Virtual marketing assistant
Virtual sales assistant
Real estate virtual assistant
Social Media virtual assistant
Virtual office assistant
Virtual webmaster
Virtual content manager
Virtual Assistant Job Description
The VA job description can be vast and might include a range of activities in a variety of businesses. This is great news for the virtual assistant with no experience or someone who has worked in an office or other work settings. The virtual assistant duties range from administrative to technical to creative tasks. Many types of employment might qualify as virtual assistant skills.
The virtual assistant description will be different for each type of employer. Actually, any work that can be done online is suitable for a VA.
In fact, a close friend works remotely in a virtual marketing job for an online mental health clinic. She can be at home for her daughter while working a professional job.
Today, more than ever employers are seeking virtual assistant workers.
The only virtual assistant responsibility that spans all types of VA jobs is familiarity with using a computer. After that, the VA skills can vary from employer to employer.
Following is a list of common sample virtual assistant responsibilities.
List of sample virtual assistant services:
1. Manage contact lists and customer spreadsheets
2. Organize client's schedule
3. Set up meetings between the client and customers
4. Make travel arrangements
5. Online and offline promotion of the client's business
6. Communicate and coordinate with suppliers, customers, and visitors
7. Handle correspondence and transcribe documents
8. Prepare, organize, and ship proposals and meeting materials
9. Translate and prepare bilingual materials
10. Supervise billing and accounting
11. Process customer inquiries via phone, chat, or email
12. Write, edit or proofread articles and press releases
13. Publish email newsletters
14. Complete market or internet research
15. Develop and maintain websites and blogs
16. Manage social media accounts for brands and blogs
Requirements of a Virtual Assistant; Its Not as Easy as it Seems
Being a successful virtual assistant requires skill, personal organization, and a set of connections — friends, colleagues and acquaintances. As a virtual assistant, you should be able to manage your time wisely and produce high quality work.
However, there are clients that allow their virtual assistants to work at their own schedule, depending on the nature of the business and the tasks assigned, so that the virtual office assistant can have more time for their family, school, and other activities.
What Skills Does a Virtual Assistant Need?
When looking for a virtual assistant, employers vary in their specific requirements for their potential VA. Here is a list of recommended VA skills you need in the typical virtual assistant job.
• Exceptional customer service skills.
• Excellent organizational skills.
• Basic knowledge of business procedures and strategies, such as budgeting, accounting, time management, and creating marketing. plans, business plans, and contracts.
• Respect for intellectual property.
• Team player.
• Willingness to admit mistakes and develop skills.
• Good punctuation, spelling and grammar skills.
• Knowledge in operating basic equipment, like computer, phone, printer, scanner, copier and various software programs.
• Superb communication skills and willingness to ask for additional guidance and direction.
• Initiative is a desirable trait in a virtual assistant.
By looking at your VA job description as a partnership, you can increase your worth to the employer.
Additional skills are required for specific virtual assistant jobs. For example, a virtual assistant in the real estate field will need to understand the process of listing, showing, advertising and marketing real estate properties. She also needs superb interpersonal and organizational skills as the real estate virtual assistant will deal with the public via email and phone. She might call the title company, set up appointments for prospective home buyers, and interact with lawyers and appraisers.  
Virtual Assistant Qualifications and Education
Some business owners prefer a virtual assistant who holds a college degree from an accredited educational institution while others are fine with a high school diploma along with the skills to perform the job responsibilities efficiently. Likewise, some employers also require certification as a virtual assistant while others also look for virtual assistants who have experience working in the call center industry to make sure that the virtual assistant can provide excellent customer service. References can go a long way for a virtual assistant seeking additional work.
A professional virtual assistant resume will set you apart from the crowd. Also, don't forget to update your LinkedIn page and clean up any inappropriate online profiles. You don't want a prospective employer stumbling upon your drunken Spring Break vacation!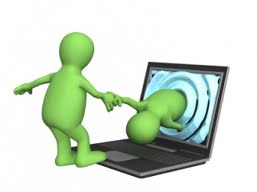 Virtual Assistant Resume
Following is an exceptional VA resume exampe.
You'll notice the accomplishments section highlights the top VA skills.
Whether you have formal training or a certificate, you can transfer existing skills into language and experience that fits with a virtual assistant job description.
Whenever you submit a resume, tailor it to the job you're applying for. Use similar language and job titles as those listed in the job posting.
Use this resume as a guide and make sure that your LinkedIn profile is equally as professional.
After completing your resume, save it as a PDF and attach it to your job application.
Jane Doe
Your Address Here
Your email address
Your phone number
Your LinkedIn Profile
Summary of Qualifications
Hard-working and self-motivated virtual assistant with 2+ years experience in website content administration, record-keeping, and various personal assistance tasks. Able to focus on work without need for supervision. Current IVAA and GAVA member. Uploaded and edited content for 2 websites with more than 50,000 monthly visitors each in 2018. Seeking to become the remote webmaster and virtual assistant.
Work Experience
Webmaster & Virtual Assistant 
Janary 2019 – February 2020
Big Content Media Company
 Key Qualifications & Responsibilities
Managed family of 4 medium-sized blogs related to lifestyle and fashion.
Performed publishing and editing tasks per blog post as required.
Organized content calendar for future articles, and maintained documentation of published posts in spreadsheets.
Administered 16 social media accounts for 4 websites, including one each of Facebook, Pinterest, Twitter, and Instagram.
Key Achievement
Published over 200 articles in 2019, complete with images, meta elements, and corresponding social media posts.
Increased Facebook page fans by 350% in 2019 and Twitter followers by 200%.
Remote Assistant
December 2017 – December 2018
Top Publications Company
Key Qualifications & Responsibilities
Managed appointments and calendar and booked meetings with new and existing clients.
Edited articles and internal company communications for accuracy, tone, and grammar.
Built up database of past and current clients.
Organized and maintained online company files, invoices, and other digital documentation.
Education
Advanced Virtual Assistant Certificate, 2017
Delta College
Relevant Coursework: Small Business Management, Applied Administrative Procedures, Internet Concepts & Web Applications, Website Design, WordPress & CMS Management, Basic Accounting Procedures.
High School Diploma, 2014
New Castle High School, New Castle, Vermont
Membership – The International Virtual Assistants Association (IVAA)
Essential Tools for a Virtual Assistant Job Description
Any worker will need tools and equipment to do her job such as a reliable computer and updated software applications (such as Microsoft Office, Skype, and an antivirus program). When working as a virtual assistant, it is also important that you have a dependable internet connection, smartphone and related apps.
You must be familiar with the most popular collaborative workplace platforms like Slack and Trello.
If your job as virtual assistant entails receiving calls from customers or making calls to various parts of the country, it is best advised to get a Magic Jack, a virtual phone number, a headset with microphone, (ADD IN AMAZON LINK) and an application program like Skype or Zoom. Meanwhile, if your job description includes graphic design, use an online platform like Design Wizard or Canva or the classic Photo Shop software.
Ultimately, your virtual assistant job description will drive the tools you need.
If your VA employer requests tools you haven't used before, a "can do" attitude will go a long way.
That means, when she says, "Have you used Slack before?"
You respond, "Not yet, but I'm sure I'll pick it up quickly, I'm a fast learner."
Bonus-make money idea! Be surveyed. Marketers are clamoring for your opinion. My favorite place for online surveys is InboxDollars. There's even a $5.00 sign up bonus now. Sign up here and start earning while you're watching tv.
Virtual Assistant Business Names
Even virtual assistant jobs from home with no experience require you to maintain a business mindset. Working as a virtual assistant is running your own business. 
If your VA business is new, it's best to set it up properly from the beginning. That means choosing a professional virtual assistant business name and business structure.
For example, my business name is Wealth Media, because my work includes managing my websites, writing for others, and is related to investing, money, and finance. 
You can use your own name and list your business income and expenses on your own tax return, or you can set up a small business, like an LLC.
MyCorporation is a respected company that can help answer your business organization questions like, 'Where to get a tax ID for my virtual assistant business?' 
If you decide to set up an LLC, MyCorporation offers step by step gidance on securing a tax identification number and setting up your company.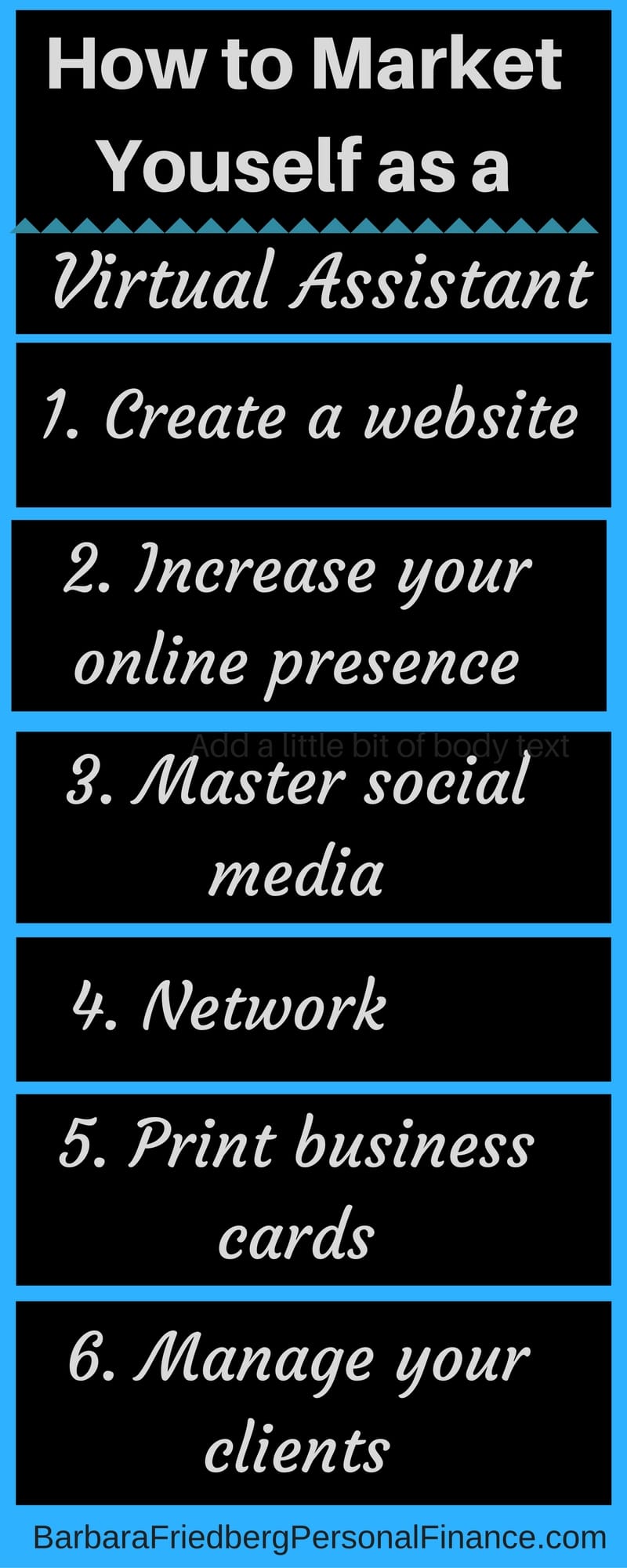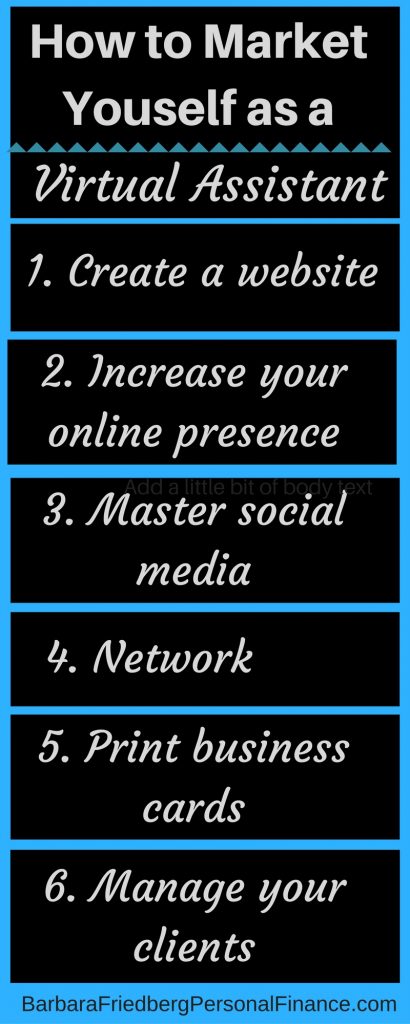 8  Top Virtual Assistant Marketing Tips
1. Create a website
If you would like to work as a virtual assistant, the top VA marketing tip is to get a website. You need to promote yourself to prospective clients. A professional website will attract more clients. As a freelancer myself, having a website creates immediate credibility and is a wonderful way to showcase your abilities. Your website doesn't need to be fancy or expensive. In fact, it's easy to set up a website on your own. 
I recommend Blue Host and can offer you a special $3.95 per month hosting opportunity. (Just click on the link for the offer) The company is well-respected and your monthly fee includes:
A free domain
A free site builder
A one click WordPress installation 
24/7 customer service
You also need to make sure that it is optimized for search engines, is inviting, and clearly lists your services. You do not need to spend a lot of money to set up your website. A domain name costs from $10 to $12 and, as just mentioned a reliable web-hosting provider starts from $4 per month, depending on the package.
You also need to create a professional email address. You cannot use your personal email address hotandsexy69 at yahoo dot com for your communication with your clients. Keep your image business-like. Gmail addresses are free and easy to set up.
Once your website is set up, you can create a few articles or a blog to discuss your particular skills. Your website is like your personal calling card and works for you 24/7.
Click here for a special, time-sensitive opportunity to create a website. You'll get everything you need to get started today.
Join forums, Facebook groups, and other online communities to build your public profile. Get yourself involved by answering questions on Quora or posting comments. Be sure to include your email address and website on your signature in forums.
Another effective way to build your online presence and create a network with clients and virtual assistants is to submit guest articles to blogs and other websites. This will serve as your portfolio and demonstrate your skills as a virtual assistant. Also, any links from other sites, back to your own virtual assistant website will build your reputation and allow you to be found easier on Google.
Build a pleasant and professional profile on various social media sites, such as Facebook, Twitter, LinkedIn, Pinterest and Instagram. You don't need to be on all social media platforms, focus on the platforms that your prospective clients use. Invite both current and potential clients to visit your page or follow you.
Include your skills, VA-related work experiences, and contact information, such as email address, blog URL, contact phone, Skype ID, LinkedIn profile, and social media addresses.
For social proof, ask clients to write recommendations and testimonials for you and publish these on your website. 
4. Network with other virtual assistants
Interact with other virtual assistants with different skills than yours. Attend meetings, workshops, and conferences to create connections. These relationships grow your referrals. You can also invite your contacts to create a team for big projects.
VAnetworking.com is an all-in-one VA networking and VA job site. It's a great place to learn and network with other remote workers.
5. Print business cards
Print business cards and always bring them with you. Although there are some who say business cards are being replaced by LinkedIn, I disagree. You never know who you'll meet when you're out and about.
Be prepared and don't be afraid to promote your services. Your business card is your offline advertising tool. When you attend meetings, workshops, or conferences, pass out your cards to speakers, organizers, and other attendees.
You never know who might be a future client. Likewise, when you go out with your friends, hand them your business card. They may help you find your future clients. You never know where future business will come from.
7. Look for Clients
Being a virtual assistant also means that you are becoming a professional marketing expert. You should learn how to market yourself and your services. Some of the marketing techniques that work have been discussed above.
If you are starting out as a virtual assistant, you can look for prospective clients through websites that advertise for job posts, such as Fiverr, Upwork.com and Freelancer.com. Submit a persuasive cover letter and attach a VA resume and an impressive portfolio so that the client will notice you and invite you for an interview.
During the interview, look and sound confident. Discuss your skills and strengths and how they can be advantageous to the employers business. Before concluding the interview, ask the client her expectations and requirements for the job.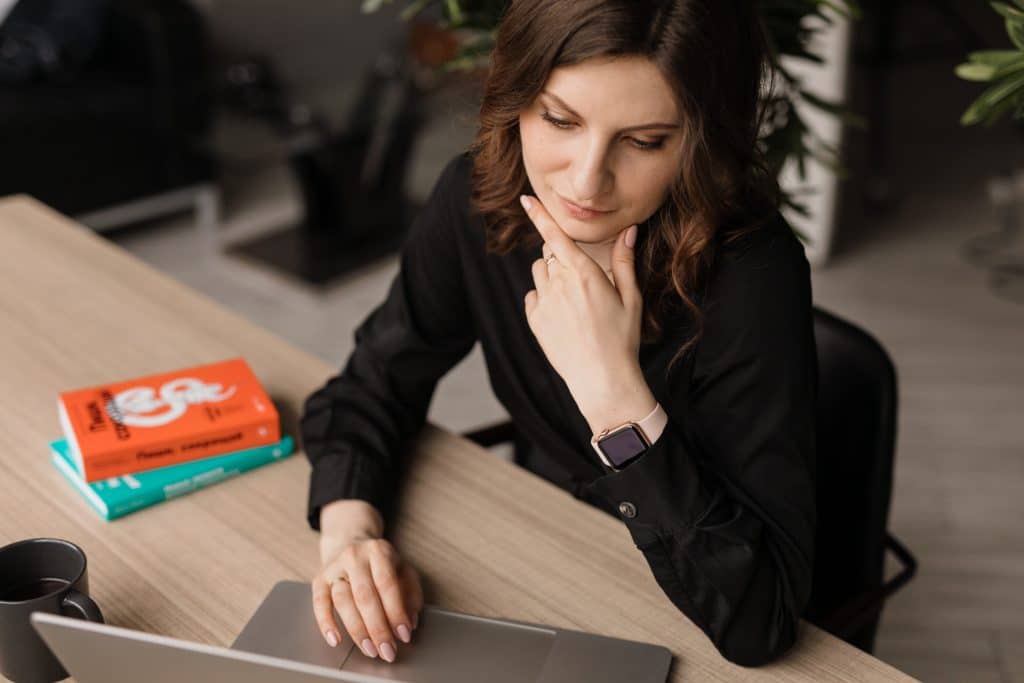 Photo by Maxim Ilyahov on Unsplash
6. Maintain good relationships with your clients
To continue having a good relationship with your clients, make sure that you do your task properly and finish on time. Bear in mind that keeping a good relationship with your clients is one of the most effective techniques in marketing yourself as a virtual assistant. They will either keep you as their virtual assistant or recommend you to other business owners. Either way, a good relationship with your clients will bring you more jobs and earn more income for the family.
7. Ask for Testimonials
Ask satisfied clients to write a few words about your services. These testimonials are a powerful method to market yourself as a VA. Research shows that people are more likely to hire someone with a favorable review. Post the testimonials in a prominent place on your website. Marketing yourself is an important life skill for success as a Virtual Assistant or in any field.
Becoming a virtual assistant is like any other job. Whether you're seeking virtual assistant jobs with no experience required or you want to transition your current skill set to remote work, treat you job search seriously. Be persistent and follow up quickly with all contacts.
Next is a handy list of the best VA companies to work for.
8 Best Virtual Assistant Companies to Work for
With a bit of ingenuity, you can scour the web for virtual assistant jobs. To get you started, here is a list of VA jobs.
Flexjobs – Plentiful listings of remote jobs from 50 categories including social media VA, blogging, content management, customer service, legal, insurance and more.
Time etc – Best for VA's with experience.
Taskmolly – Many types of VA jobs. Best for VA's looking for work as a social media virtual assistant, virtual sales assistant, social media VA, Travel VA and more.
Fiverr – Best for VAs who want to set their own prices.
Upwork – Best for virtual assistants who want to negotiate higher salaries.
Redbutler – Wide range of high level virtual assistant jobs.
Belay Solutions – Specializes in generalist virtual assistants, virtual bookkeepers, and virtual website maintenances.
Indeed – Offers high paying VA jobs.
How do I Price Myself as a Virtual Assistant?
How much should you charge as a virtual assistant? There are several factors that affect the income of a virtual assistant, such as your skills, tasks, and location. For example, a newbie virtual assistant in the Philippines earns from $5 to $8 per hour. On the other hand, a qualified virtual assistant from the United States receives $12 to $25 per hour. An expert VA with specialized skills can command up to $40 or $50 per hour.
Check online to see what other VAs charge and use that as a guide. Indeed and Upwork job postings might give you price ranges for VA services. If you are highly skilled, don't be afraid to charge more for your services.
Although, remember that you are competing globally, so if you are charging a higher rate, make sure to offer superior services, quality and value.
Get paid by keeping good records, invoicing your client as soon as services are complete, and following up until payment is made. Working as a VA is a business, treat it as such.
If your business grows, consider using billing software to cut down on your own administrative tasks.
Is Working as a Virtual Assistant for You? Avoid These Common Pitfalls
Before you jump into the VA business, make sure to define your mission, vision, goals, and objectives. All successful businesses have these in place.
Next, examine the following five common mistakes of a new virtual assistant and learn how to avoid them.
Tunnel Vision
You may be considering a VA career to work at home, on your own schedule, in any location. Although it's true that these are some of the benefits and perks of working as a VA, you also need to consider the problems. It's a challenge to find new clients, replace those that leave, and deal with an unstable income stream. Recognize not only the advantages, but the potential difficulties when beginning a new business.
Lack of Unique Identity
Don't look to others to define what you bring to the table. Your name, website, articles, logos, and banners must be unique. Determine your own skills and services. Don't apply for a job for which you are unqualified. Build your profile around what you know and what you enjoy.
Realize that working independently also means there are no work colleagues with whom to chat and mingle. You may feel a bit lost without a company climate. Find environments to work where you can occasionally develop some "people contact." The library or coffee shops offer a sense of companionship. Build relationships with others online as well.
Unclear Business Policies
When starting as a virtual assistant, it is tempting to modify your standard rates, services, terms, and policies to easily attract clients. Set your minimum hourly rate and don't compromise. Do not devalue your time. Start a contract at a lower rate and it is difficult to increase your rate and change your terms in the future.
When setting fees, examine not only your skills, time, and energy, but the value of your equipment, utilities, phone, taxes, and internet expenses. These overhead business costs must be factored into your fees.
Unrealistic Work Practices
A major challenge is looking for new clients. The excitement of gaining new client is followed by the pressure to keep the current ones. It is a skill to manage existing projects while gaining new ones. Overcommit and you will disappoint current clients with substandard work and sacrifice positive references for new jobs. Know your limits and balance your work time efficiently.
Inability to Provide Quality Work
When working as a virtual assistant, be clear in your services. Offering too many services to draw in new clients does not assure a steady income stream. Define and articulate what you can do well. Offer services you can't  deliver and you lose a customer and any future referrals she may have provided. It's easy to think you can do anything, just to get paid, but if you don't perform well, you sabotage your business and your reputation.
Inability to Manage Your Time and Set Priorities
As a remote worker, you are your own boss. That means you need to be self-motivated and ambitious. As a VA you need to develop your own schedule and systems and not rely on an employer to motivate you. Fall prey to distractions and lack of structure, and you will have difficulty developing a sustainable VA business.
Is Being a Virtual Assistant Worth It? Final Wrap up
Being a virtual assistant is running your own business. You need to have a plan, be self-motivated and disciplined. You have the freedom to set your own work schedule. The more you work, market and develop your skills, the more money you can make.
Remember that developing a client base takes time, so be persistent!
Like any job, a successful VA is one who's skills match those needed for the job. If you have the right skills, talent, and mindset, then the VA job description might be just right for you!
Disclosure: Please note that this article may contain affiliate links which means that – at zero cost to you – I might earn a commission if you sign up or buy through the affiliate link. That said, I never recommend anything I don't believe is valuable.