How to Become a Virtual Assistant-Part 1
Disclosure: Please note that this article may contain affiliate links which means that – at zero cost to you – I might earn a commission if you sign up or buy through the affiliate link. That said, I never recommend anything I don't believe is valuable.
Virtual Assistant Job Description
This guest article is written by Manette Aquino, virtual assistant.
Along the path to wealth building, the foundation starts with earning more money. Either as a full-time, part-time or 2nd job review this virtual assistant job description and find out if you qualify. Working from home is desirable for those living in remote locations or with home-based responsibilities such as children or others to care for.
In these three in depth articles, a real Virtual Assistant will describe:
Part 1: The Job Description of a Virtual Assistant 
Part 2: How to Market Yourself as a Virtual Assistant
Part 3: The Pitfalls of Becoming a Virtual Assistant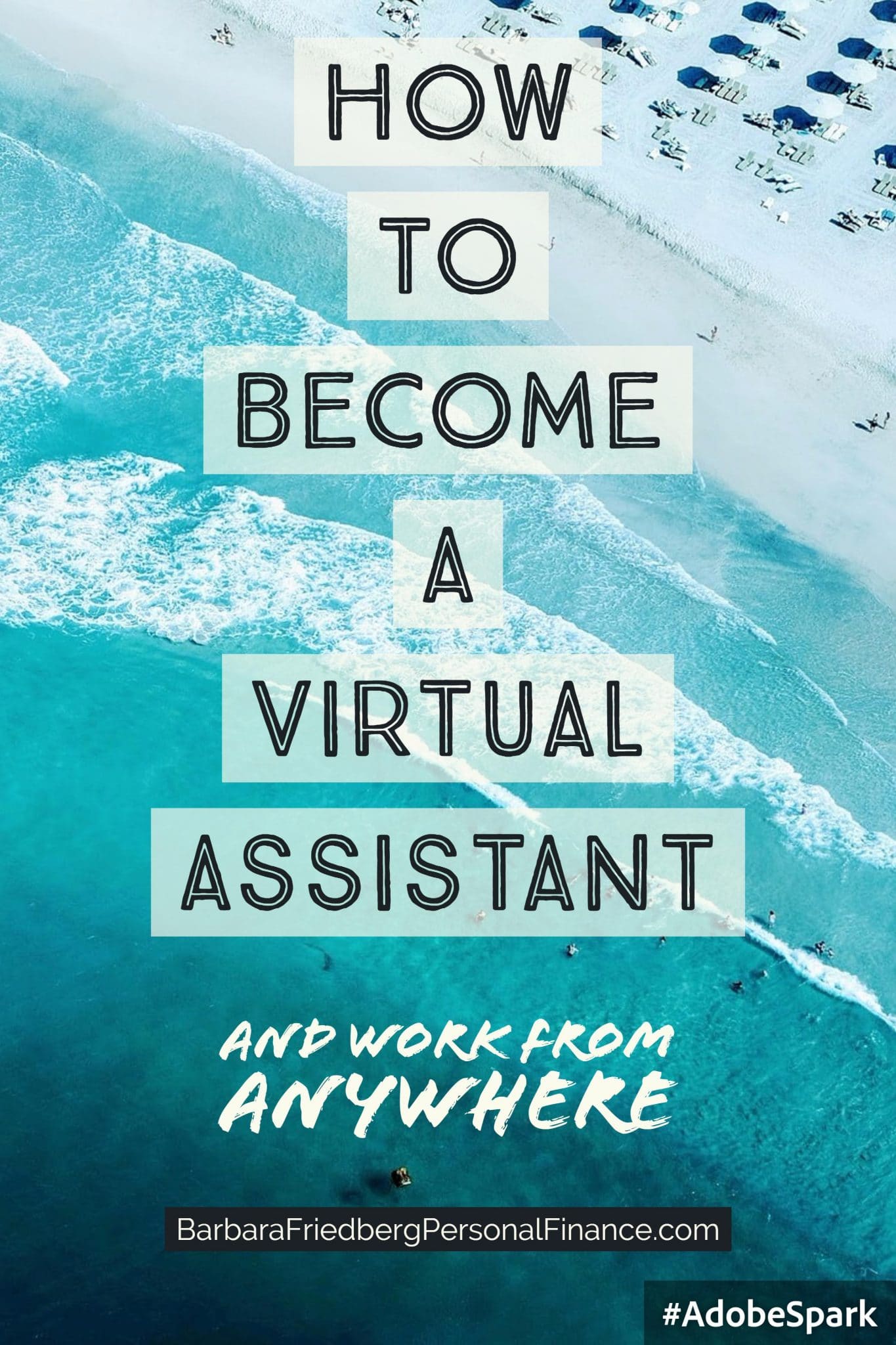 The evolution of internet technology brings a new world of job opportunities. It also encourages business owners to advertise online. Consequently, these developments create an increase in job opportunities for professionals who can provide online administrative, creative, or technical assistance.
Research shows a significant increase in demand for virtual assistants. Similarly, more and more students and stay-at-home moms and dads prefer to work as virtual assistants because they can work in the comfort of their own home, make money, and spend more time with the family.
What is a Virtual Assistant? The Virtual Assistant Job Description
A virtual assistant (VA) is an online office assistant who performs various tasks similar to a manager or an office administrator. He or she provides a variety of services, such as administrative support, sales, marketing, accounting, writing, editing, proofreading, graphics design, website development, and desktop publishing services. A virtual assistant works remotely from her home-office using her own computer, licensed software applications, phone, and internet connection.
When taking a break from your VA duties, why not make some extra cash? Swag bucks rewards you for surfing the net, watching videos, taking surveys and more. There's even a $5.00 sign up bonus.
Duties and Responsibilities of a Virtual Assistant
A virtual assistant performs various responsibilities that range from administrative to technical to creative tasks. Actually, any work that can be done online is suitable for a VA. Here are some of the general duties and responsibilities of a virtual assistant.
1. Manage contact lists and customer spreadsheets
2. Organize client's schedule
3. Set up meetings between the client and his customers
4. Make travel arrangements
5. Online and offline promotion of the client's business
6. Communicate and coordinate with suppliers, customers, and visitors
7. Handle correspondence and transcribe documents
8. Prepare, organize, and ship proposals and meeting materials
9. Translate and prepare bilingual materials
10. Supervise billing and accounting
11. Process customer inquiries via phone, chat, or email
12. Write, edit or proofread articles and press releases
13. Publish email newsletters
14. Complete market or internet research
15. Develop and maintain websites and blogs
16. Manage social media accounts for brands and blogs
Requirements of a Virtual Assistant; Its Not as Easy as it Seems
Being a successful virtual assistant requires skill, personal organization, and a set of connections — friends, colleagues and acquaintances. As a virtual assistant, you should be able to manage your time wisely and produce high quality work. However, there are clients that allow their virtual assistants to work at their own schedule, depending on the nature of the business and the tasks assigned, so that the virtual office assistant can have more time for their family, school, and other activities.
When looking for a virtual assistant, employers vary in their specific requirements for their potential VA. Here is a list of recommended core competencies in the job description of a virtual assistant.
• Adequate determination and desire to ensure that clients succeed.
• Exceptional customer service skills.
• Excellent organizational skills.
• Basic knowledge of business procedures and strategies, such as budgeting, accounting, time management, and creating marketing. plans, business plans, and contracts.
• Respect for intellectual property.
• Team player.
• Willingness to admit mistakes and develop skills.
• Good punctuation, spelling and grammar skills.
• Knowledge in operating basic equipment, like computer, phone, printer, scanner, copier and various software programs.
• Superb communication skills and willingness to ask for additional guidance and direction.
• Initiative is a desirable trait in a virtual assistant. By looking at your VA job description as a partnership, you can increase your worth to the employer.
Some business owners prefer a virtual assistant who holds a college degree from an accredited educational institution while others are fine with a high school diploma along with the skills to perform the job responsibilities efficiently. Likewise, some employers also require certification as a virtual assistant while others also look for virtual assistants who have experience working in the call center industry to make sure that the virtual assistant can provide excellent customer service. References can go a long way for a virtual assistant seeking additional work.
Essential Tools for a Virtual Assistant Job Description
Any worker will need tools and equipment to do her job such as a reliable computer and updated software applications (such as Microsoft Office, Skype, and an antivirus program). When working as a virtual assistant, it is also important that you have a dependable internet connection, smartphone and related apps.
If your job as virtual assistant entails receiving calls from customers or making calls to various parts of the country, it is best advised to get a Magic Jack, a virtual phone number, a headset with microphone, and an application program like Skype. Meanwhile, if your job description includes graphic or web design, you should install graphic applications, such as Photoshop, AutoCAD, and Corel.
Bonus-lazy make money idea! Be surveyed. Marketers are clamoring for your opinion. My favorite place for online surveys is InboxDollars. There's even a $5.00 sign up bonus now. Sign up here and start earning while you're watching tv.
If you believe that you have the skills and abilities to fulfill the virtual assistant job description, then>>>
Don't miss How to Become a Virtual Assistant-parts 2 & 3:
Part 2: How to market yourself as a virtual assistant
Part 3: The Pitfalls of Becoming a Virtual Assistant
Bonus resource: Make More Money Resource Center>>>
What online work have you done for others or hired out? Would you consider hiring or being a VA?
A version of this article was previously published (some comments remain).