Personal Finance Success & Failure
"Our greatest glory is not in never failing, but in rising up every time we fail." Ralph Waldo Emerson
Do you ever feel like you suck at everything? Or on another day, feel like you are completely awesome?
Of course, everyone goes through ups and downs, and that holds true for your financial life as well as personal life. Sometimes it's a slight from a co worker and another time its an unexpected expense.
This article is a reminder, of how to turn those small life failures into successes.
Money Problem; Personal Finance Stressor
For my anniversary present, my husband agreed to my request for a kitchen backsplash. For those of you who don't love home decor, this probably means nothing to you. Yet, I dream about design and am on a lifelong quest for a beautiful home.
Not one to forget my conservative financial roots, I negotiated a fair price for installation and the contractor got me a break on the tile purchase. So, the cost was accounted for and acceptable-until it wasn't.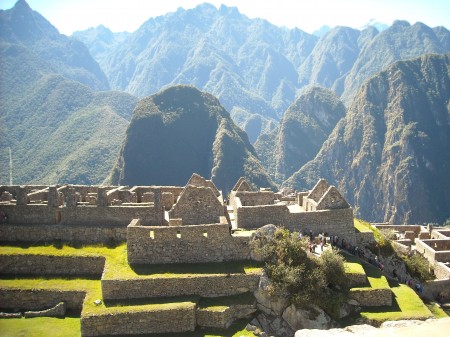 I was on a conference call and distracted when the the tiler finished. He didn't replace the undercounter lighting or the light switches claiming that wasn't part of the arrangement. And I paid him, while in the middle of the call.
When the call was over and I returned to the kitchen and looked at all the loose wires, I was mad!
I had little indication I was going to be left to replace the lighting fixtures and switches.
I called around and got a few estimates, and they weren't as reasonable as I would have liked.
I was still angry!
Finally, I selected the lower estimate from a licensed electrician and he came the next day to return the lighting to order.
Personal Finance Failure?
Was this considered a failure? After all, I went over budget and paid an extra $130 to have the lighting replaced.
I don't think it was a failure, but more of an inconvenience.
The more one accepts the reality that life isn't supposed to be a smooth ride and that in every aspect, things don't always go your way, the more resilient and successful you will be.
Did I stress about the extra aggravation and cost for a bit? Of course, but I got over it fast!
Money disappointments happen. Your portfolio value goes up and down. You get in a jam and have to pay extra. You make a bad decision once in awhile.
The Secret to Turning Money Problems (and life problems) into Successes
Deal with it and move on.
Those who are most successful in life and money, pick themselves up, learn from their mistakes. They create a plan to improve and avoid making the same mistake over.
That's why you need an emergency fund. And, the bigger the fund the better. There are always financial emergencies. As soon as you start working, start building up that emergency fund. Although many suggest about six months per year of living expenses is enough, my belief is, more is better. The more money you have set aside for emergencies, the less stress in life.
Having a big emergency fund won't solve all of your problems, but it helps combat money woes.
Read on for more money and life solving solutions.
Strategies for Coping with Life's Money (and Other) Problems
Life and money solutions require intention. Deal with problems and upsets head on. Wishing and hoping don't work. Neither does avoiding. It's so much easier to avoid a problem than to deal with it, yet avoidance makes it worse.
Hold yourself accountable and don't blame others. Your life is your responsibility, own it.
Contribute the maximum to your workplace retirement account if you want to get rich.
Create a plan for what you want. Wishing won't make it so.
Live each day with intention. According to Mahatma Gandhi, "Satisfaction lies in the effort, not in the attainment. Full effort is full victory."
If money is your goal, make a plan to grow your wealth. Decide what you want to sacrifice today to build wealth for tomorrow.
Accept that life has bumps, don't get derailed.
Take some time to evaluate your own priorities.
Put your actions into what matters to you.
Don't check the score every minute, life is a marathon, not a sprint.
If something doesn't go your way, figure out what went wrong and adjust.
Be tough and strong, life demands it.
Keep a gratitude journal, it will boost your happiness and minimize your problems.
Kick expensive bad habits to the curb like smoking and doing drugs.
Break your goals into small and manageable pieces, after all it took over 50 years to build Machu Pichu. Accept that every important goal requires perseverance and continuing effort.
Surround yourself with those whom you admire and learn from them.
Be patient. Give your efforts time to work.
What are your success strategies?