Cryptocurrency Investing Thoughts
Every time I open my news, twitter, LinkedIn feeds or Wall Street Journal paper, I'm bombarded with cryptocurrency news. Bitcoin was up to $17,050 on December 20, 2017 and recently fell to $9,833 on January 19, 2018 for a one month 29.39% drop. Does that mean, it's time to "buy on the dip"? Only if you've got money to burn. 
If I hear about one more bitcoin millionaire – oops, that was last month, I think I'll scream.
This reminds me of the tech bubble, on steroids. Except that the technology companies of the 1990's had actual products. Cryptocurrency can be found in a ledger. You can't even hold a bitcoin in your hand! It's virtual. And if you think that Bitcoin, Litecoin, Ethereum, Ripple, NEM Monero, Zcash, Monero and others are enough, new virtual currencies are being created as we speak.
I don't pretend to be a cryptocurrency expert. In fact, I've never bought bitcoin, ethereum or any other virtual currency. But, as an investing expert, I'd like to help you better understand this on-fire trend. Following are several cryptocurrency articles to help you make sense of the burgeoning virtual currency world.
Investing in Cryptocurrency Reads – Should I Invest in Bitcoin?
"Please invest responsibly — an important message from the Coinbase team" by Brian Armstrong, Co-founder, Coinbase.com
Published on December 7, 2017, in the prominent Coinbase.com cryptocurrency trading blog, this article seems prescient today. 
"We at Coinbase couldn't be more excited by the explosion of interest in digital currencies. The last few weeks has seen an unprecedented increase in the price of digital currencies. More people are engaging with our platform than ever and that bodes well for the future of the digital currency. At the same time, it does create extreme volatility and stress on our systems. We take this very seriously and wanted to share some important thoughts.
Be an educated investor
We also wanted to remind customers of some of the risks associated with trading digital currency. Digital currencies are volatile and the prices can go up and down. Due to the rapidly changing price of digital currencies, some customers may not have sell limits that are sufficient relative to the value of total digital currency they are storing on Coinbase."…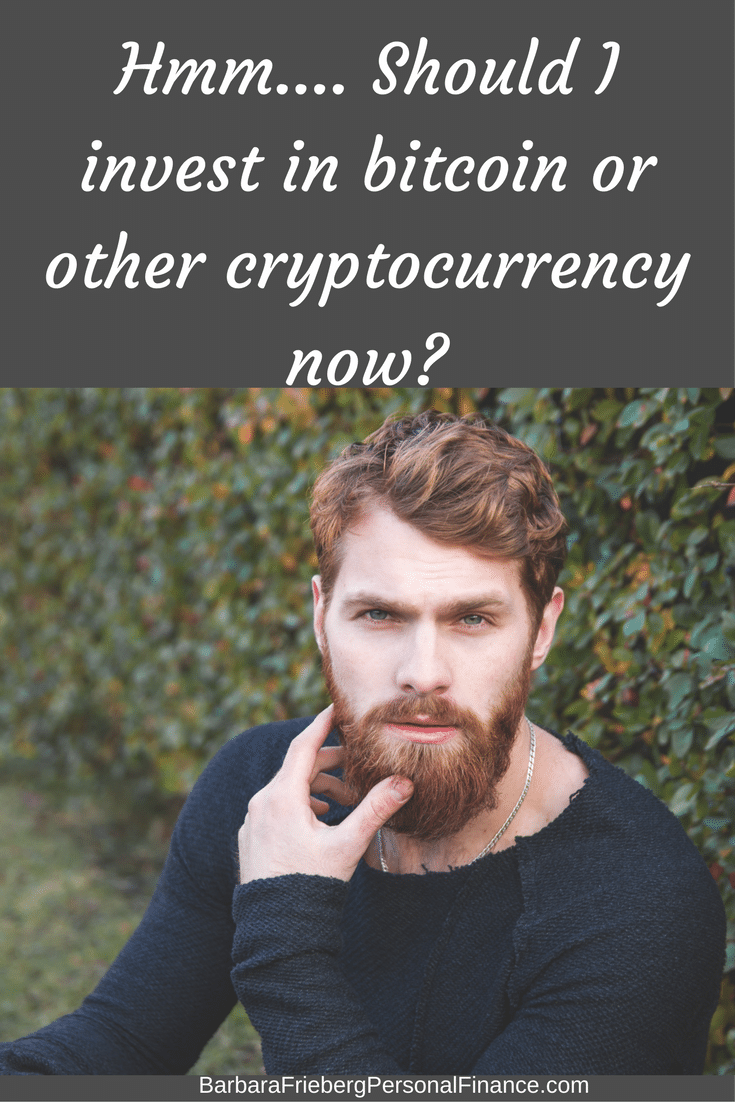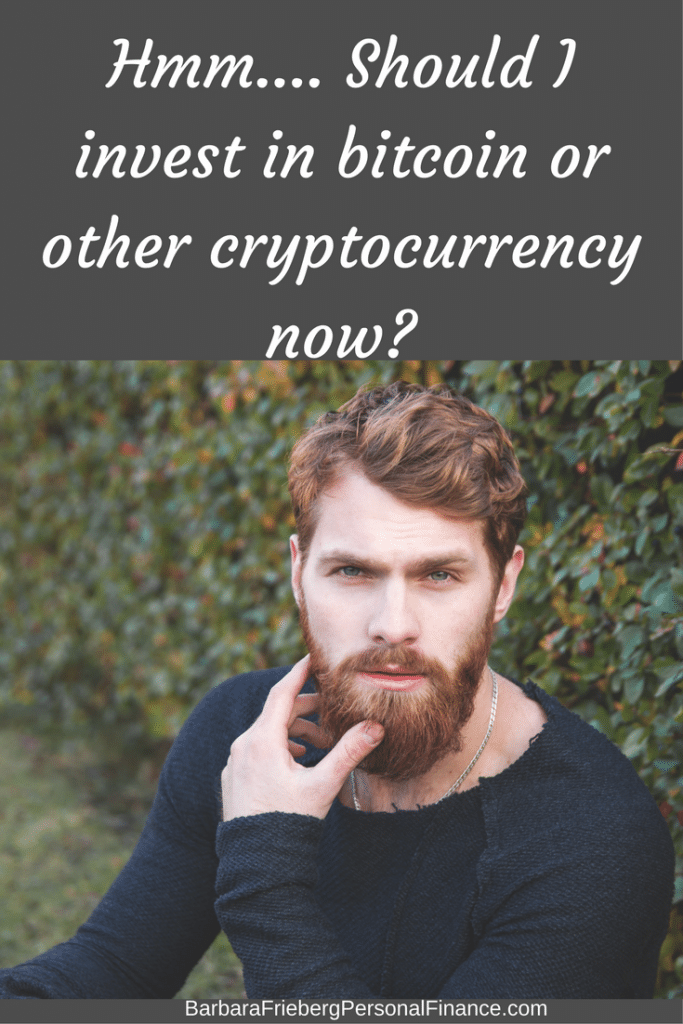 "Bitcoin millionaire: Don't invest in bitcoin" by Grant Sabatier – CNBC.com
Published on December 12, 2017, another warning from a bitcoin investor, Grant Sabatier of Millennial Money.com.
"I first invested $5,000 in bitcoin back in 2013 at $72 per coin and now own approximately 69.2 bitcoins.
While I had first heard about bitcoin in 2011, it wasn't until I watched a documentary and started reading forums about the cryptocurrency that I decided to buy it. It was easy to see how bitcoin could disrupt the entire financial system.
I decided to buy as a long-term experiment and used less than 1 percent of my net worth at the time to buy into bitcoin. Sure, I wanted to make money on it, but if I lost everything, it wasn't going to change the course of my life.
As of this writing, bitcoin is trading at $16,600, which makes my bitcoins now worth $1,148,720. It took me five years working 80-hour weeks to make over $1 million saving and investing in the stock market, but with bitcoin, my coins have increased to over $1 million in 2017 alone. It's by far, without a doubt, the easiest money I have ever made.
But I don't recommend you invest in Bitcoin today."…
"The Six Biggest Risks to Bitcoin" by Sean Willams – The Motley Fool.com
Another 2017 post, published on November 27.
"Historically speaking, few, if any, asset classes have outperformed the stock market over the long term. Including dividend reinvestment and inflation, the stock market has returned an average of 7% annually. It has run circles around other assets like gold, bonds, oil, and even home prices.
But 2017 has been a year like no other. It has introduced the world, loud and clear, to cryptocurrencies. When the year began, the aggregate market cap of all digital currencies combined equaled just $17.7 billion. Earlier this month, the aggregate value of these cryptocurrencies soared past $225 billion. This represents almost a 1,200% return in less than 11 months, which the broad-based S&P 500 has taken decades to accomplish.
Leading the charge is the most popular virtual currency, bitcoin. The original cryptocurrency began the year under $970 per coin, and Nov. 16 it topped the $8,000 mark. That's a return of more than 700% year to date, pushing bitcoin's market cap to an astonishing $133 billion. For added context, bitcoin's market cap is now larger than several well-known companies in the Dow Jones Industrial Average.
Why bitcoin has been unstoppable in 2017
A number of factors have pushed bitcoin higher. At the top of the list is the potential of the blockchain technology that underlies most virtual currencies, including bitcoin. Blockchain is the digital and decentralized ledger that records transactions without the need for a financial intermediary, such as a bank. Because blockchain is usually open-source, it would be nearly impossible to change logged data without someone else noticing, which makes it highly secure. Some pundits suggest it has a bright future in the financial-services industry.
Other factors that have fueled bitcoin's meteoric rise include a weaker U.S. dollar, a growing acceptance of bitcoin as legal tender, and retail investors who simply don't want to miss the boat."…
"Should I Invest in Bitcoin?" by Jon Luskin – DefineFinancial.com
Published on November 21, 2017, this article was also picked up Kiplinger.com on December 5,  2017.
"I first wrote about Bitcoin in January of 2017. Given everything that's happened with cryptocurrency in the last few months, we are due for an update.
For some perspective, let's take a look at the original opening paragraph of this blog post from January of 2017
If you've been watching Bitcoin prices lately, you already know they've made quite a run. As of this writing, a single bitcoin is worth $831.91. To put things in perspective, Bitcoin values were in the $300 – $400 range for much of 2015.
As of this writing, the price of Bitcoin is $8,220 – that's almost a 10-fold increase from the beginning of the year. Those who invested in Bitcoin years (or even in January of 2017) ago are likely rejoicing. But, should you join them? Continue reading to learn more about Bitcoin, how it works, and why this investment might be worth skipping despite its high returns.
What is Bitcoin?
Generally speaking, Bitcoin is a crypto-currency used by online firms and big businesses worldwide. One of the biggest advantages of Bitcoin is that the currency can cross borders easily – facilitating international trade.
For the purposes of investing, Bitcoin is similar to any other currency (or commodity) investment. This means, when it comes to your investment return, Bitcoin faces the same uphill battle as investing in:
gold
agricultural products
fine art
oil
In other words, at any given time, Bitcoin is worth whatever the market says it's worth. While this isn't a problem in itself, investing in Bitcoin does pose some specific challenges.
Investing in Bitcoin: Two Challenges You'll Face
As sexy as investing in Bitcoin sounds – and despite the recent run-up in price – there are at least two fundamental problems with investing in Bitcoin right now."…
Should You Buy Bitcoin? Ask a Different Question First by Carl Richards – NYTimes.com
Published on January 5, 2018.
"I received these two messages within three minutes of each other recently:
Several years back I used to mine Bitcoin, and then I sold most of them off for a down payment for our house. I had 400 BTC at one point, which would be worth $6.8 million today. Needless to say, I am really depressed now. I only kept one Bitcoin. I should have kept more.
And this one:
My husband has invested in Bitcoin, and my son has invested in Etherium! I am debating about switching my 401(k) to Bitcoin.
Everyone, including my mother, is wondering if they should buy Bitcoin or some other cryptocurrency. And since everyone is asking, there are plenty of semi-informed people providing answers. But if you try to find a solid answer to this question, you will probably just end up more confused. Answering the question means guessing where the price of Bitcoin is headed, and nobody who is being honest actually knows.
So may I humbly suggest that asking if we should all buy Bitcoin is the wrong question, and that we should ask a different one instead. The question we should be asking ourselves is this: Does buying Bitcoin fit into my investment plan?
That is a much more important question and one that we can all answer much more easily. It places the attention on the process of investing correctly and not on the outcome of events that we have no control over.
In order to answer the investing plan question, it might help to clarify a few things.
Investing is different from speculating or gambling. Investing is a means to an end, and that end is our collective financial goals. Beating the stock market, buying what's hot, outperforming a brother-in-law — those are not financial goals. Financial goals are things like having money to send kids to college, buying a house, taking a trip or retiring someday. This is why we invest.
If we start by declaring that certain important goals are the reasons we are investing, then we can move on to figuring out the investment process that can help us meet those goals while taking the least amount of risk. The moment we start down that road, we run into the closest thing we have in finance to the law of gravity: diversification."….
"Owning Bitcoin and other altcoins seems to be a daunting task but many people just need to take the first step. The first step is to simply choose to go ahead with it. Many people get hyped up about Bitcoin, create an account on an exchange and stop. They don't make any other moves to accomplish the full step to purchase Bitcoins, Ethereum, Litecoins or any other cryptocurrencies. Then months pass by and they hear that their investment shot up 200%. That's when the regret kicks in. The regret of knowing you were a couple minutes away to owning a digital asset that will revolutionize the way we use currency."…
The Cryptocurrency Wrap Up
Bitcoin and other currencies are speculative investments. Yes, people have made money investing in these new virtual currencies. Others, who bought at the peak, and sold at the bottom, lost money. If your hankering to get in on the virtual currency action, give it a try.
When investing in bitcoin or other cryptocurrencies, follow these simple rules:
Don't invest more than you can afford to lose.
Do some research in advance and choose a reputable company for your investments.
Be ready for your investment to drop in value – quickly.
Know yourself, if you'll fall apart after a loss, then stay away.