Get Inspired and Motivated by the Financial Successes of Others
I'm a bit obsessed with goal setting! I believe that if I set a goal, write it down, set a completion date, then it will come true. More times than not, it works out, but not always. Lots of my blogging colleagues publicly follow up with their January goals with a mid-year review. My financial, career, and personal goals are not for publication. On the other hand, my blogging goals are public.
Here are my blogging goals as stated in January, 2012, and the results of these goals:
Increase blogging income by 50%
Result; January through July, 2012 increased blogging income by 21%.
Freelance at one additional large public site
Result; Continued freelancing at Benzinga, Brain Trust Contributor and FindtheBest; Expert Blogger. Posted on The Digerati Life-Buying Bonds? The Effect of Interest Rates on Bond Value vs Yield and Free Money Finance-Dividends aren't a Perfect Solution for Yield.
Get personal finance book accepted for publication
Result; Great responses from two major publishers, not in contract yet.
Start 2 static niche websites with a partner
Dumped this goal.
Write and schedule blog articles two weeks in advance
Result; Got close at one point, but I have a long way to go on this one.
Goal Setting Success and Summary
I'm satisfied with my results. I've motivated and redirected for the future. Google had some problems with private advertisers and thus slammed my income from that source for a while. I decided to forgo the niche site idea. Not the direction I want to go right now.
Going forward I'm looking to build the readership at Barbara Friedberg Personal Finance and offer more money wealth building resources. I'll keep you posted as these evolve.
Sign up for free "Wealth Building Tips" and free eBook, 20 Minute Guide to Investing. No spam, I promise.
Barb Across the Blogoshere
Average Joe, The Free Financial Advisor invited my to participate in his weekly podcast last week. It's available on iTunes for downloading. I had more fun talking money than I could have imagined with other premier bloggers! I hope to be a frequent guest!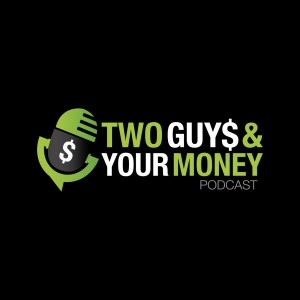 I was interviewed by a mainstream magazine, Where to Retire, (July/August 2012, p. 35), "Beyond the Impulse: Decision-Making Tips". This is one of the few remaining actual (not virtual) magazines around!
Streetsmartfinance included my Keeping up with the Jones' article.
Carnivals:
Carnival of Personal Finance at Investing Answers
Carnival of Financial Camaraderie at Money Counselor
Carnival of MoneyPros at Finance Product Reviews
Carnival of Retirement at Debt Black Hole
Nerdy Finance Carnival at Nerdy Finance Carnival
Wealth Artisan's Financial Carnival at Wealth Artisan
Y & T's Weekend Ramblings at Young and Thrifty
Yakezie Carnival at See Debt Run
Action Steps:
Get a notebook and label it Personal Finance. Keep it by the computer to jot down all your money thoughts and goals.
1. Make a commitment to write down your goals every 3 to 6 months. Make sure to be specific and include a date.
2. Look them over periodically. Revise and evaluate how you are doing.
3. Take action to achieve those that are the most important.
Learn from others successes and failures. Don't dwell on feelings of envy or competition unless they propel you forward.
Share your recent successes in the comments section!