Diversification Strategy Supported by Experts
Economists and Financial Experts on Investing Diversification Strategy with Index Funds & Links
In preparing for my Top Investing Strategies for Long-Term Wealth; Investing Trends for You and Your Readers presentation at this years Fincon 2013 conference I created a list of investing quotes. I'm one of those people who likes to confirm my investing  theses with the experts, professionals, and current academic research. Not one to gloat, but it's nice to have Nobel prize winners and great investors supporting my investing approach.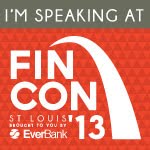 Although there are no lack of investment product sellers in the marketplace, stick with the "tried and true" investment methods. You'll spend less time managing your portfolio and more time living.
Diversification Strategy with Index Funds Recommended by Nobel Prize Winners, Economists, and Top Investors
Enjoy these investing quotes from the top minds in the investing world.
"Investing should be more like watching paint dry or watching grass grow. If you want excitement, take $800 and go to Las Vegas." Paul Samuelson

"The individual investor should act consistently as an investor and not as a speculator." Ben Graham 

"If you have trouble imagining a 20% loss in the stock market, you shouldn't be in stocks." John, founder of Vanguard and the index fund

"Investors should always keep in mind that the most important metric is not the returns achieved but the returns weighed against the risks incurred. Ultimately, nothing should be more important to investors than the ability to sleep soundly at night." Seth Klarman

"Most of my investments are in equity index funds." William F. Sharpe, Nobel Laureate, Economics, 1990 

"Most individual investors would be better off in an index fund." Peter Lynch

So investors shouldn't delude themselves about beating the Market? "They're not going to do it. It's just not going to happen." Daniel Kahneman, Nobel Laureate in Economics, 2002
Barbara Recommends
Professional Investing Websites
Jemstep Blog- How Much Should I Have Saved for Retirement by Age 55?
Bloomberg.com-Fama's Work Shows Active Managers Fated to Lose
Investing Answers-5 Ways You Can Get Income From Your Portfolio Right Now (Miranda Marquit)
Personal Finance Blogs
Get Rich With Me-Writing a Spending Plan
The Student Loan Sherpa-A Revolution in College Costs
Consumer Fu-Insider Tips; Buying on Ebay
Debt Discipline-Happy Holidays
Family Money Values-What Can Your Bank do for You?
The Frugal Toad-Turn Your Skills into Part Time Income and Work from Home
Barbara Across the Web
I'm a Whole New Man Without a Beard Round up: Amateur Financier
Carnival of Wealth hosted by Control Your Cash
Earn More Spend Less hosted by Student Loan Sherpa
Yakezie Carnival hosted by Rather Be Shopping
Carnival of Money hosted by Carnival of Money
Festival of Frugality hosted by Clever Dude
Where do you get your investing inspiration and information?