CHEAP SUMMER VACATION TIPS
No matter how much money I have, my plan is to use it wisely. Ever since our poorer days at the beginning of our marriage, El Carino and I vacationed on a budget. From all inclusive trips to a great Canada resort (back when the exchange rate favored US travelers), to driving trips to Vegas with $39.00 rooms, we take the bargain route to travel! We've been to Mexico, Europe, South America, Canada, and the USA over the years and have a few secrets to share on travelling on the cheap!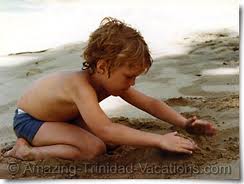 LAS VEGAS ON A BUDGET
This year's getaway is to Vegas! We are taking our daughter and mom on a four day, three night trip. The room and airfare for the four of us is $1,100.00. For those math impaired, that's $275.00 per person. Of course we'll need to eat and have some fun, but I'll let you know how to do that on the cheap as well.
Next week when we return, I'll fill you in on he details, in the meantime, enjoy these preliminary tips:
Cheap Eating Tips:
Get a room that includes breakfast. Stuff yourself at breakfast. Although questionable practice… you might even consider taking a bagel and egg sandwich from the buffet for lunch (don't say that I recommended this).
No breakfast included in the room? Stop by a grocery and buy breakfast items. Juice, cereal, fruit, muffins are all cheaper at a grocery than a restaurant.
Go to a buffet mid day for your main meal. Lunch is usually cheaper than dinner. Eat up.
Eat a light dinner. You're not going to be too hungry after your big lunch, so soup and a salad for dinner will keep your costs down.
Vegas of course, is a unique vacation destination, but use these tips for other places as well. Last summer, El Carino, my mom, and I drove across country for a pittance and managed to see Mt Rushmore, Zion Canyon, Yosemite Park, and a few other places as well.
For drinks, consider buying a bottle and mixers and having a cocktail hour in the room. Or if you must go to the bar, go at happy hour and drink the "house drinks", forgoing the fancy mixed drinks.
Get a room with a refrigerator. Put leftovers and snacks in the fridge.
Going to an upscale restaurant? Share an entree and order an extra soup or salad.
Cheap Entertainment Tips:
In Vegas, most hotels have a free lounge show. That holds true for many hotels in other locations.
Sit at a sidewalk cafe, order an appetizer or light snack and people watch.
Traveling with kids? Museums are fun and offer free days or reciprocity from your home town museum. Make sure to participate in the museum's activities such as arts and crafts or science experiments included with the price of admission.
Free summer festivals are everywhere. Check the local newspaper, both print and online for ideas. Festivals offer hours of fun. Check out the booths and pick up great hand made souvenirs.
Free outdoor concerts are fun. Bring a picnic supper, a blanket or some chairs, and relax outside.
Hiking is great for the family, and gets city folks in touch with nature. Check out the local parks at your destination. Any seniors in your party? National parks offer cheap lifetime admission that the whole family can use.
Cheap Travel Tips:
Consider a train trip for a new family experience.
Explore vacation destinations in your home region. Most areas of the country have wonderful parks and resorts. Cut down on travel costs by vacationing close to home.
Watch airfares. Rates are skyrocketing so I recommend setting up alerts for destinations of interest. When a low fare pops up, don't delay, book the flight before the fare goes up.
For the adventuresome, camping or cabin vacations are quite affordable.
Here are a few sites with airfare, hotel, and vacation deals:
Airfarewatchdog
Specific airline travel packages
Expedia
Travelocity
Priceline
Hotwire
Kayak
Can't Get Enough Vacation Tips:
Stop back next week to get the recap of our Las Vegas vacation.
Chime in, what are your cheap vacation tips?
image credit; google images