Actionable Ways to Make More Money Resource Center
Make More Money Resource Center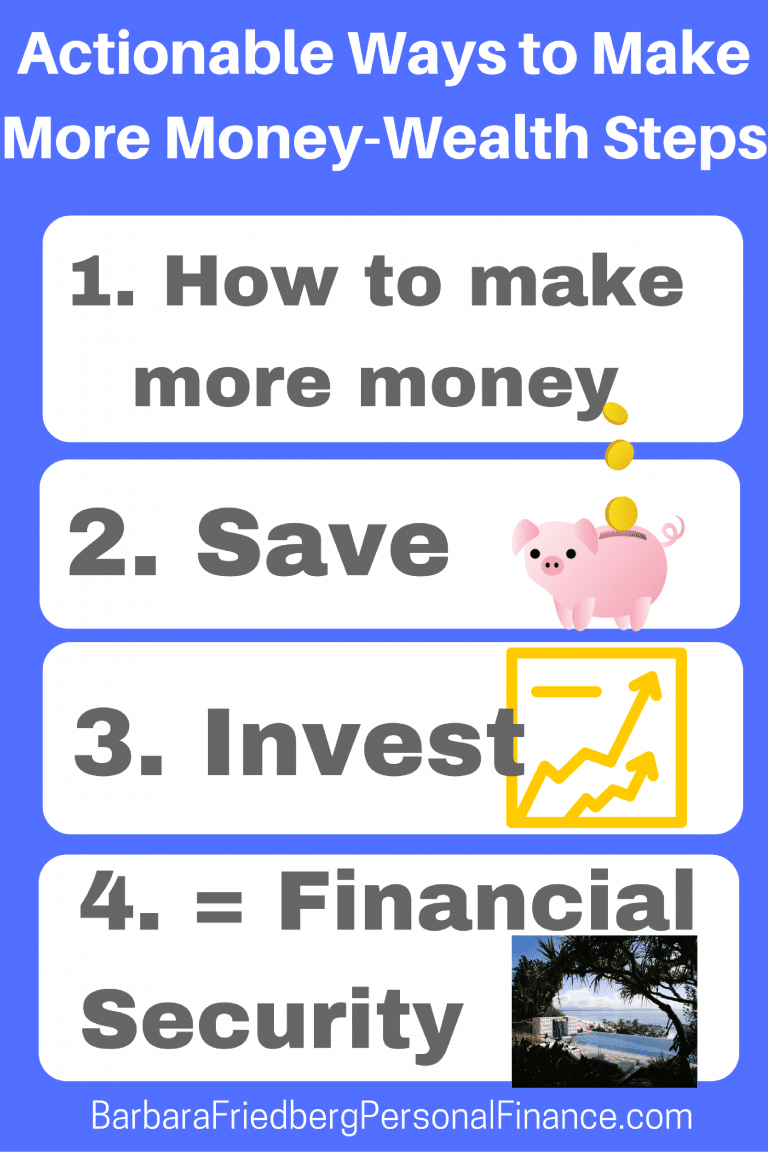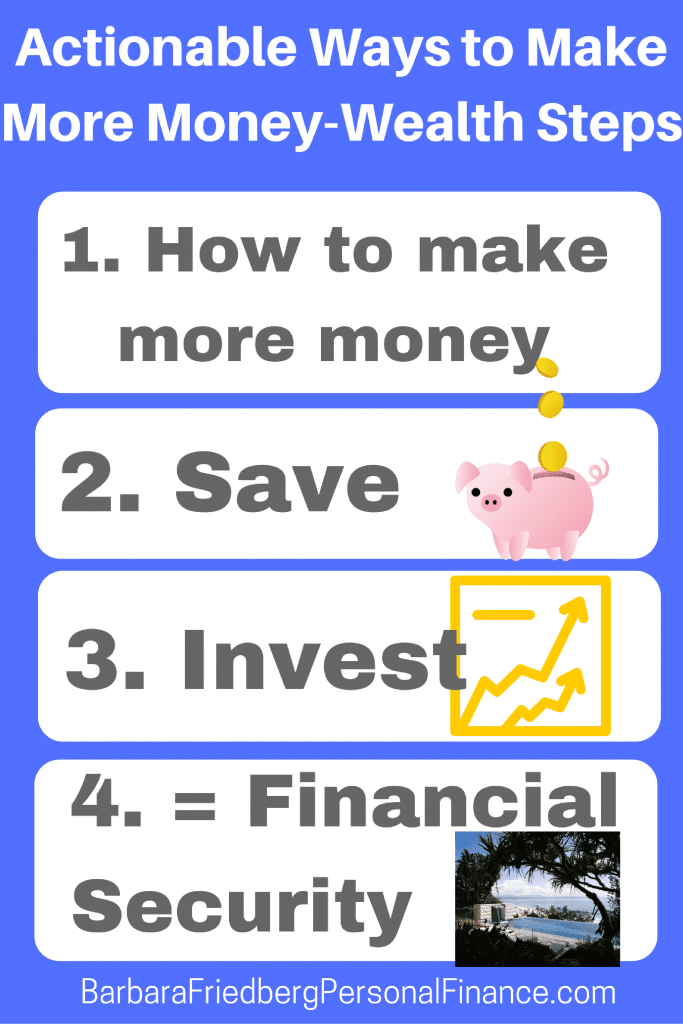 Do you have more month than money? 
Are you worried that you're not making enough money now and don't see prospects to make more money in the future?
Are you concerned that you'll never be able to retire?
The Make More Money Resource Center is your starting point for scores of strategies to make more money, for today and tomorrow. Ultimately, use what you learn to maximize your earning potential, live well for today as well as to save and invest for tomorrow.
If you're in a hurry-jump right to the money making articles:
Click on a category and get a list of money-making articles: 
Entrepreneurship-How to Make More Money With Your Own Business
Where to Find Scores of Side Hustle Jobs 
Easiest Ways to Make More Money 
Lifetime Earnings Are Staggering + Job Uncertainty
Over your lifetime, you'll likely earn several million dollars. Additionally, those with more education tend to earn greater amounts over time. 
In today's world, there's more job uncertainty than ever. As the middle class shrinks, more Americans are looking to side jobs to increase their income. From entrepreneurial ventures to working 2 full-time jobs, it's not uncommon to seek additional employment. In fact, recent labor statistics show that approximately 7 million U.S. workers have more than one job.
Regardless of the reason, making more money helps your current and future financial situation. In fact, I've worked multiple jobs throughout my entire life.
Create a Money Making Plan
Before tackling how to make more money, let's set the stage for your 'make more money strategies'. Like any important activity, having a plan will increase the likelihood of reaching a goal. First, spend a few minutes considering these questions
What are you willing to trade for more money?
Have you considered a plan to make the most money in the least amount of time?
If you dream of a second home, vacations on the Riviera and a luxury car, you'll need more money than someone with more modest plans. Regardless of what money means to you, it is simply a tool to save, invest and/or spend on things and experiences for now and the future. By earning more today, you're trading current efforts for more things, experiences and security tomorrow.
Simply earning, saving and investing without spending won't enrich your life. Neither will earning, saving, investing and spending it all. You need to figure out what your plans are for your money and how much those plans cost.
That means, consider what you need now and later:
Day-to-day living expenses
New home down payment
Vacation money
Money for kids education
Retirement nest egg
Extra financial security
Money for charity
An inheritance for your children
Put a dollar amount on your goal, so you can work backwards and figure out how much money you need now and later. 
Ways to Multiply Your Money
What if there was a way to make more money and then let that money work for you. That's where investing comes in. If you earn additional money, make sure to divert some of it into an investment account to grow for your future. 
In addition to investing, there are other ways to multiply your money, from real estate, affiliate advertising on a blog, writing ebooks or selling courses, there are scores of strategies to work once for a lifetime income stream. When creating your money making plan, in addition to working for cash now, investigate ways to develop an income stream that will continue into the future. Start realistically, with one or two money making strategies. It's futile to try everything only to spread yourself thin and not master any.
Money Making Tips, Tactics, Strategies and Ideas
Click here to go straight to our Make More Money Resources Page>>>>