WEALTH LESSONS LEARNED FROM BRUCE SPRINGSTEEN
"I always leave with less than I had before" The Wrestler, Bruce Springsteen
Educate, Inspire, Motivate for Wealth in Money and Life
EDUCATE
For all you rock fans out there, you know who the boss is …..Bruuuuuuuce. I recently saw his memorable Wrecking Ball concert tour performance. While I've been an avid listener, I've never seen him in  concert; what a mistake.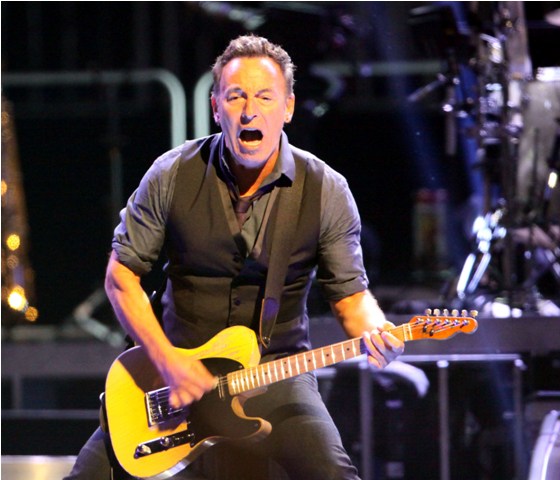 The boss fulfilled his self appointed roll as "the minster of rock and roll." He reminded me that the essence of rock and roll is passion and freedom. Clearly, Bruce's music and performances are political. He highlights social issues from racism in "American Skin", to the current economic inequities in "Jack of All Trades", to a call for compassion for others in "We Take Care of Our Own."
I want to make sure that I emphasize the ethics and virtues of social justice in this blog.
Wealth is granted through service to others. Notice how wealthy you feel after giving of yourself.
INSPIRE
I resonated to the message in the music because it is so similar to what I try to communicate in this blog Educate……Inspire…….Motivate.  Through his performance, Bruce inspired me. While I'm a veteran of many concerts and live performances, I was struck by the profound generosity of his performance. He really cared that I was there. He involved me. Second, I was inspired by his presence, as he shared a bit of his story; I knew he was talking to me. Not only did I have a great time, but it was clear that he and his band mates, The E Street Band, were profoundly having fun.
So I aspire, due to his inspiration to be more giving and more present in my advice to you. I am recommitted to giving you the best wealth building tools possible.
MOTIVATE
Springsteen's well documented working class background resonates with me. We share the sense that persistence, self discipline, and hard work are inherently satisfying. His work ethic was clearly demonstrated by playing for over 3 hours nonstop, despite near exhaustion at the end. He committed to giving the concert goer more than she paid for. His passion for serving the audience was sensed by all.  Like my father, he embraces the virtue of hard work done exceptionally well. I am re-motivated to improve my own work practices and meet the needs of those I serve.
 Where do you get your inspiration?
Barb Across the Blogosphere
image credit; google images blogs.ajc.com