Ultimate End of Year Retirement Planning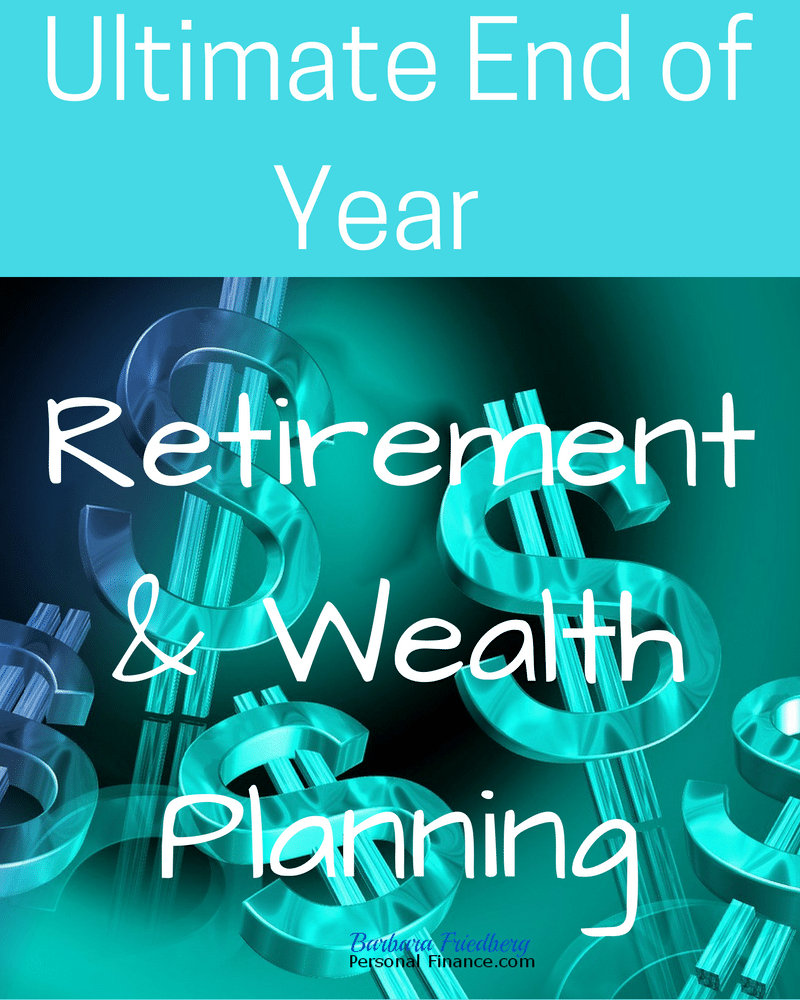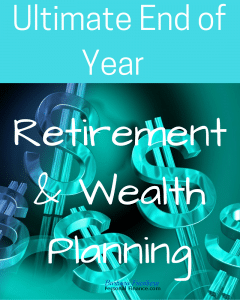 Dara Luber, senior manager of retirement at TD Ameritrade came out with a simple, actionable end of year retirement planning list. Although you're probably managing multiple activities now, with school vacations and holiday planning, don't forget yourself. By dedicating some time to end of year retirement planning, your future self will thank you.
Give yourself a gift by taking a few moments to improve your financial retirement life for tomorrow. You still have a few weeks before January 1 to  boost your wealth building for tomorrow-today.
Increase 401(k) contributions by just 1 percent: If your income goes up a few percent every year, it's crucial to up your 401(k) contributions as well. If you automatically increase your retirement savings after a salary increase, you won't miss the money, you'll save on taxes and exponentially increase your retirement nest egg.
Think and build multiple streams of retirement income: Consider your 401(k) as the beginning, not the end of your retirement savings. Examine other ways to create retirement income-maybe set up a small consulting business, invest in rental real estate or even start a blog. Look at low fee annuities as another income stream for your later years.
Allocate a portion of your annual year-end bonus to your retirement: Are you lucky enough to receive a year end bonus? If so, find out if your employer allows an extra end of year contribution into your 401(k) with part of the money. If not, divert some of the cash into an investment account, Roth or traditional IRA.
Review your goals and retirement plan, now: Review your investment portfolio at least once a year to ensure your allocations still align with your needs. If you have some investment losses this year, take them now, to offset some of your income. 
Remember to boost retirement savings with catch-up contributions: If you're north of age 50, you can contribute $6,000 more than your younger counterparts. This tactic has a double boost-save for the future and get a tax reduction this year.
Donate to charity: Not just money, but donate your old stuff. If you itemize your deductions, these generosities can yield lower taxes for you. If not, you'll feel wealthier by helping others.
Ultimate End of Year Retirement and Tax Planning Hot Links
Here's what I'm reading for more end of year retirement planning tips:
Reverse Mortgage Buyers Guide – ConsumerAffairs
Above the Line Deductions You Can Take Without Itemizing-Stephan Fishman of NoLo
How Trump's Plan Will Impact Your Year End Financial Moves-Shannon Eusay of CNBC
A Complete Guide to Your Year End Financial Planning-Pete Woodring of Kiplinger
Year end Planning: Benefits, Retirement-Jill Schlesinger of Jill on Money
Top 8 Year End Tax Tips-Intuit, TurboTax
6 End-of-Year Retirement Planning Tips That Will Save You Money-Emily Brandon, US News
2016 Year End Financial Planning-Marc Bautis, Retirement Fitness Challenge
Spend a few minutes with end of year retirement planning now to build wealth for tomorrow.