This article was written in collaboration with Cherleen Manette Aquino, Philippines
As an HGTV addict, I've viewed every iteration of House Hunters and House Hunters International. Although many of the international house hunters look in high cost areas such as Paris or London, some house hunters check out wonderful international locations with an affordable cost of living. With the baby boomers approaching retirement in record numbers, fears about high costs and inadequate savings prompt exploration of creative retirement options.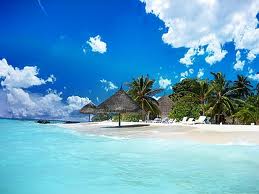 Language and cultural barriers top the list of international relocation concerns. The Philippines language and culture is quite comparable to that of North America (English is widely spoken). In fact, after researching this article, I long to visit this beautiful collection of islands.
Why You Should Retire in the Philippines
I can still remember that Saturday morning when my kids awakened me while shouting, "We have a new neighbor!" Then, I realized they are referring to the Canadian guy who moved in to our apartment complex last week.
When we had the chance to talk to him, I learned that he recently retired from his job in United States as an engineer and he chose to spend his retirement years in the Philippines. It was then that I realized foreigners who have been coming to the Philippines to retire in our country are increasing every day.
One of the main reasons why more foreigners choose to move in to the Philippines is because of the low and affordable cost of living. You can enjoy a simple yet comfortable life in the Philippines for around $1,000 each month.
The average monthly rent of a three-bedroom house in the suburbs ranges from $200 to $300. Spend at least $100 in wet market or supermarket and you can have your weekly supply of fresh meat, fish, meat, vegetables, and fruits. Likewise, you will also be paying approximately $100 a month for electricity, water, and cooking gas. And if you want to live like a royalty in the Philippines, you can hire a live-in helper and offer a monthly salary of $75.
Transportation is also cheap. You can buy a second hand car in good running condition for roughly $10,000. If you live in big cities, you may opt not to purchase a car anymore and take the public transportation instead. There are various types of public transportations, including jeepneys, buses, cabs, and trains that traverse the main roads of the city. The minimum fare for the first four kilometers in jeepneys and tricycles is only $0.20 while it is $0.24 for buses and trains. As you might expect, the most expensive fare is the cab, which will cost a dollar for the first 400 meters and $0.083 for the succeeding 300 meters with only a two-minute wait time. However, if you live in the small villages and prefer to take public transportation, there are jeepneys, tricycles, and pedicabs available to bring you to your destination.
The Philippines is an archipelago made up of 7,107 islands; hence, there are plenty of domestic and international airports and piers so that people can easily travel from one island to another. Inter-island flights are very affordable. Local airlines regularly offer promo flights from Manila to tourist destinations at bargain prices.
Need a haircut? No worries, it will only cost you a dollar or two. The same rate applies for a manicure and pedicure. Likewise, an hour-long body massage will set you back just $5. And if you lack sufficient cash, major stores and establishments accept credit cards, such as MasterCard, American Express, Visa, and other major credit cards.
If you are considering retiring in the Philippines, there is no reason to think twice. Aside from the very affordable cost of living, the Filipino people are very friendly and hospitable. English is their second language so communication is definitely not a problem. You can also find world-class hospitals, schools, malls, and eco-tourism destinations.
Truly, retirement is more fun in the Philippines.
Can't Get Enough Retirement?
Have you ever considered living abroad?
image credit; Google images, paradisecars dot net