I'M THINKING ABOUT LYING ON MY LIFE INSURANCE APPLICATION-DON'T DO IT!
Consequences of Lying on Your Life Insurance Application
Of course, many of you understand the impulse to tell a little white lie on a life insurance application—or any insurance application for that matter. It's right there and it's so easy to check the "I'm Not a Smoker" box, or the "I Have No Previous Medical History" box and potentially save hundreds of dollars every year.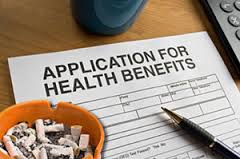 Despite how easy it is, dealing with the repercussions of lying has a negative ripple effect. The worst part of lying on your insurance application is the impact on your loved ones. Your lies create problems for those you initially want to protect. One little white lie can sabotage the entire purpose of life insurance! Is it really worth the risk?
What are Considered Lies?
First off, it's important to understand what is and what is not considered a lie in the eyes of a life insurance company. By checking insurance websites you can get a lot of information and guidance. Visit Suncorps website to get a life insurance quote today – they're able to create a package to meet your specific needs.
Warranty and Representation
Warranty and Representation are the two sides of the "this is false" coin and it's important to understand the difference.
A warranty item is something that you know to be true, that you can guarantee, and that your signature signs off on as truth.
o For example; When asked on your application if you've previously had any heart conditions, you check "no"; then, later, the insurance company discovers that you had open heart surgery prior to application acceptance.
A representation item is something that you believe and know to be true, to the best of your ability, upon submission of the application, but can't guarantee or know to be a fact.
o For example; When asked on your application if you've previously had any heart conditions and you check "no"; then, after your acceptance, you're diagnosed with a major valve blockage that existed prior to your application, but without your knowledge.
If a life insurance company finds something on your application to be false, they will:
Classify the item as either a warranty or representation item.
For a warranty lie, the insurer will do the following if caught:
o Upon Application Submission: They have the immediate right to void your contract, on the spot; this means that your application will not only be rejected, but you'll also be put on the radar with other insurance companies as a risk.
o Within 2 Years: If the insurer catches the lie later, after you've already had the policy for some time, they will void the contract and refund your premiums.
o After Death: If an investigation was launched due to your death, raising a red flag on some component of your application (i.e. you die from lung cancer due to smoking when you claimed to be a non-smoker), and it is determined that this was a warranty lie, your loved ones may have their claim completely denied, or they may receive only a partial payout in the form of refunded premiums.
For a representation lie, the insurer does not have the right to void your contract except in very specific instances (i.e. this particular item was the sole reason that carried favor for your acceptance).

The bottom line, if you want to collect on your insurance in the future, tell the truth on your application.
Have you ever come across anyone who was involved in insurance fraud? Have you ever thought (just for a moment) about lying on an insurance application, don't worry, I won't tell anyone.
image credit; google images_kaiser health news