HOW TO VET YOUR FINANCIAL PLANNER
Do You Need a Financial Planner?
Not everyone needs a financial planner. If you are happy with your investment results, have a financial plan and know that your risks are covered, you really don't need to hire anyone. If anything, you should think about becoming a financial planner because it sounds like you really know what you are doing.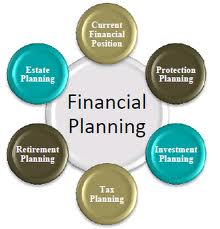 On the other hand, if you are a little uncertain about any of the areas above, you might benefit by working with a professional. But if you go this route, be very mindful of who you work with. Just because someone is a professional financial advisor doesn't mean that she's better than you are when it comes to investing or planning. So how do you make sure you get the right person on your team?
How to Hire a Financial Planner?
The following five steps should help you make sure you are hiring the right financial planner:
1. Soul Searching.
Before you do anything, be crystal clear on the problem you want to solve and your goals. List your questions. Are you mainly focused on retirement planning? Are your investments a mess? Are you paying too much income tax? Are you in debt? Do you need an overall plan? Are you worried about having enough life insurance? Are you concerned about "all of the above"?
List and prioritize all your concerns. Which is the most important? What keeps you up at night? Which is least important? Why?
Spend 20 minutes on this step now. It will save you hours (and possibly thousands of dollars) down the road.
2. Look in the right place.
At this point, it's time for a refresher course on how financial advisors work. Keep in mind that anyone can call herself a financial planner. But different planners work very differently and this is critical. The advice you get largely depends on how your advisor is licensed. Life insurance agents – if they are only licensed to sell insurance – can only sell life insurance. If you talk to such a person, the only "solution" they'll ever offer is for you to buy more insurance.
Stock brokers work on commissions. This is not to say that they are bad people. But when someone works on commissions it's very difficult to know who they are trying to help – you or themselves.
Fee only advisors work for you on an hourly basis or charge a fee based on the assets they manage for you. Fee planners are typically more objective then life agents or commission brokers but hiring one is far from a guarantee of competence, responsibility, or ethics.
Complicating this further is the fact that most advisors wear lots of hats. It's not unheard of for one person to be able to act as a life insurance agent, commission broker and/or an hourly or fee-based advisor. It can easily get super confusing.
The easiest way to cut through all this fog is to ask two simple questions:
A. Do you work in any capacity based on commissions?
B. How much of your annual revenue is based on :
Life insurance or annuity sales.
Commissions from sales of financial products.
Hourly fees or asset based fees.
Assuming your candidate tells the truth; the answer will offer insight into how this person works. If the majority of her income comes from insurance sales, she is going to try to sell life insurance. This is not necessarily bad. But if you need a financial plan and you are talking to someone who bases his business on life insurance, you aren't going to get the kind of plan you want.
As you can probably see, I am a big fan of fee-only or fee-based planners. (Barb's comment: I agree with Neal on this as well) I do want to disclose that I am a fee-based planner and that might be skewing my view. And as I said, just because someone is fee-based or fee-only, it doesn't mean the person is qualified or a good fit for you. We're going to have to go through all the following steps no matter who you speak with.
3. Questions
You can tell a great deal about your planner by the questions he or she asks. And on your first appointment the advisor should ask you lots of questions. Be alert. Are they interested in getting to know you or are they spending time trying to convince you how great they are?
Any planner worth his or her weight should try to really get inside your head. What is important about money to you? What do you like about your current situation? What needs to change? They should be interested in all these topics besides getting to know you financially.
Anyone who does not really try to understand you is someone you should probably remove from your list. Your relationship with your planner is very intimate. You want to be sure you are talking to someone who understands you and who cares about you.
Having said that, there are a few questions you need to ask as well. I mentioned that you should find out how the person you are speaking with makes most of her money and find out what licenses she has. But don't stop there. Get the candidate to tell you who regulates their work. Then, ask for the contact information for those agencies.
For life insurance agents, that would be the State Insurance Commission (possibly under a different name) in your state. For brokers it's FINRA and for fee-based advisors it's either the State Department of Corporations or the SEC. Contact these agencies to see if there have been any complaints leveled against this advisor. Finally, ask for professional references like CPAs and attorneys. Then ask to speak with 2 or 3 clients who are more or less in your situation.
4. Verify
Even though your advisor will direct you to professionals and clients who offer positive feedback, talk to them. Ask how long they've known the person. Ask what they like about the relationship they have. Ask how they think the advisor could improve. Then ask if they have referred others to the advisors and about their personal experiences with the advisor.
5. Gut Check
At the end of the day, you have to like, trust and respect the people you work with. If your gut tells you something is wrong, it probably is. Never enter into a professional relationship with an advisor who doesn't treat you respectfully and with humility.
Summary
When you hire a financial planner, first be sure you know what you want and expect. Look for an advisor who can provide those services. Evaluate the questions they ask you and how comfortable you feel with this advisor. Then check with the regulatory agencies, along with professional and client referrals.
Finding the right financial planner (if you need one) can make all the difference between having financial peace of mind or not. Take the extra time to vet your advisor. You will not regret it.
What other ways do you suggest people vet their financial planner? What has been your experience?
This post was written by Neal Frankle. He is Certified Financial Planner in Los Angeles and blogger at www.WealthPilgrim.com. One of his most recent detailed posts was CIT Bank Review.
image credit-google images; finance-business info