GOOD DEBT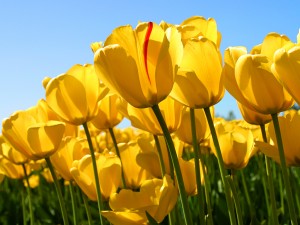 In the movie, Invictus, Nelson Mandella (Morgan Freeman) reminded himself that no matter what his external circumstances were, no one could steal his soul. When difficult time arise, do whatever you can to continue moving forward.
MAIN TOPIC: The Long Term Unemployed
Caught a clip on a morning TV show last week about a group of long-term unemployed folks. Most of these individuals had been searching upwards of  one to two years with no luck.
Reasons for lack of job search success included:
Employer can hire someone younger and in better health for less.
50 applicants for one job.
Employer combining several jobs into one and requires rare combination of skill sets.
Job is being shipped overseas or phased out.
Plant closed and along with it, 100's of jobs.
Skills are no longer in demand.
It tore my heart out to see, in the flesh, a group of motivated, hard working individuals tirelessly searching for work with no upcoming possibilities. One man, who had been a Human Resources Director for decades, declared he was giving up the search for a job in his field and beginning a job at a "big box" store the following week.
The commentator asked for a show of hands indicating who had PhD's, Masters degrees, and College Degrees. Most of the participants were included in one of the educationed groups. Next request, a show of hands for those "Who had tapped their retirement fund?" Again, a large majority raised their hands.
Granted,  some individuals made poor financial choices in the past; living beyond their means, buying homes with no money down or interest only loans, trying to keep up with the Jone's. Realistically, today's unemployment numbers have not been seen in decades.
PRACTICAL APPLICATION: Necessary Debt
In Cnn.money – Money 101 Series, there is and article listing Three Examples of Good Debt; home, school, and your chariot. Obviously, very few can buy a home or car without debt. Usually, loans to pay for college will return a value greater than the cost of the loans. This is not revolutionary information and IS NOT WHAT THIS ARTICLE IS ABOUT!
When hard times hit, there is sometimes no alternative to debt.
But, before you start putting all of your living expenses on your credit card, make a decision to cut down on ALL OF YOUR CURRENT EXPENSES.
Before you reach for the credit cards to cover living expenses, take these steps:
Reduce housing costs. Sell your home, move to an apartment, take in a boarder or all three.
Cut auto costs. Sell expensive car and buy used, cheaper car. Transition from two to one cars. Take public transportation.
Cut food costs to the bone: Beans, rice, peanut butter, bananas, potatoes, bake from scratch etc.
Family fun & entertainment: Games, talking, $1 videos, library resources, etc.
Look for part time and temporary as well as full-time work!
DEBT Strategy:
Sometimes debt is inevitable. The worst does happen. Read how a middle class family deals with hard times at the Saved Quarter.
Consider asking family members for help. Offer to barter services in exchange for cash.
Contact your credit card companies and and attempt to get interest rates reduced.
Use your credit cards as a last resort.
If you must use credit cards, preserve your cash and credit by continuing to make the minimum payments.
Although a bit complicated, maybe a tax free exchange into a two family home might boost your income and keep a roof over your head.
In summary, sometimes situations arise that prevent avoiding credit card debt. If you find yourself with no other alternative, do the best you can to keep your head above water. Continue looking for work, cutting back on expenses, and doing what you must to get by. Take advantage of any low cost services to help you along.
ACTION STEP:
Get a notebook and label it: "(your name) Personal Finance" and keep it by the computer. Use it to keep all of your personal finance goals, thoughts, activities, and plans.
Take action every day to improve your situation.
Surround yourself with positive people, readings, and activities.
Keep spending to a minimum.
What are your recommendations for coping with financial distress?