The 15 Best Father's Day Ideas That Rock!
The 15 Best Father's Day Ideas, Gifts and Activities
So much is made of Mom and Mother's Day, and it seems like Dads get the short shrift. But, don't forget about Dad, and make his day super with these best Father's Day ideas, gifts and activities.
Dad deserves the Best Father's Day!
 We have our family roles clearly honed after decades of marriage and our daughter benefits from the uniqueness of Dad's contribution to the family as much as she does mine. As Dad is in the "helping field", contrary to convention, he's the emotional compass of the family, whereas I'm the money manager. His insight and strength has gotten us all through the inevitable emotional land mines of life.
I already know what I'm getting him this year, candy, Britto Disney collectibles and of course dinner out or grilled on the patio. To round out the day, we'll probably play some tennis!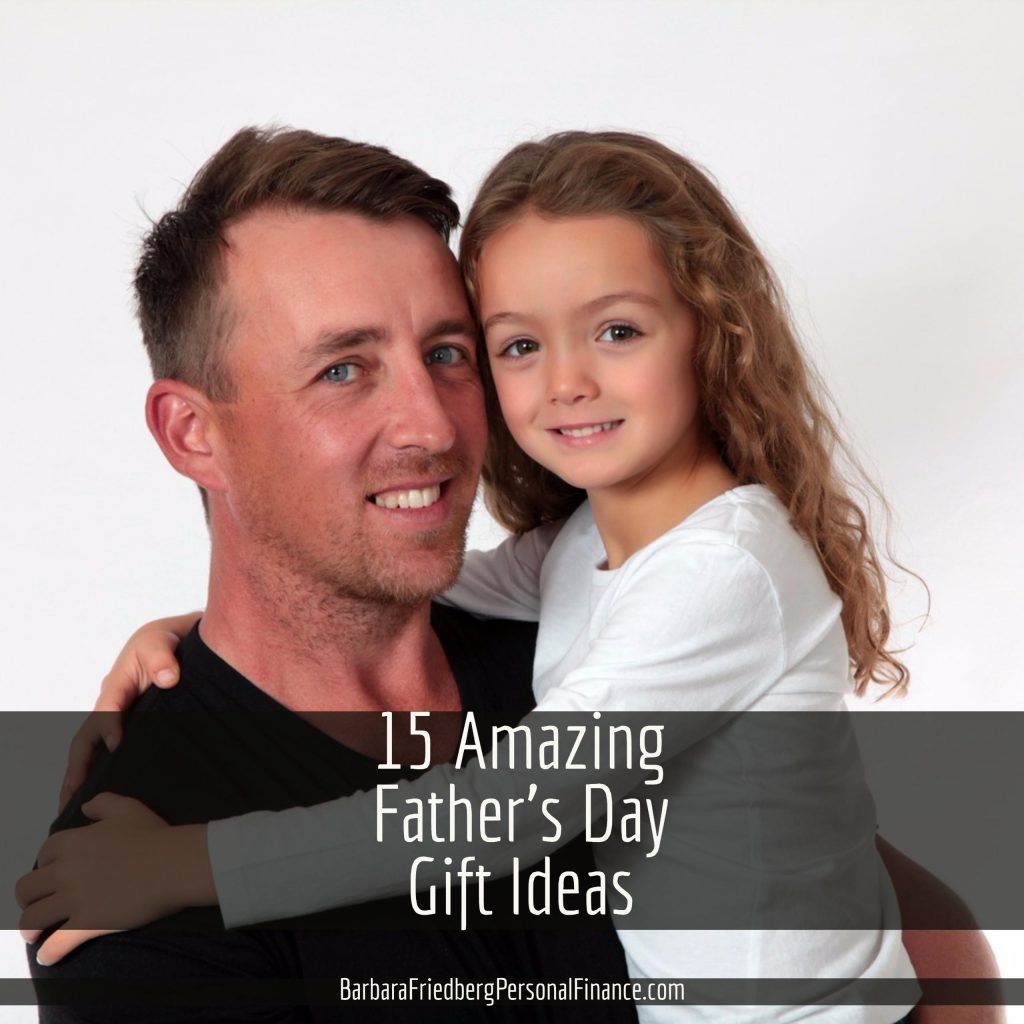 Don't put off your Dad's day planning until the last minute!
15 Father's Day Ideas, Activities and Gifts That Rock
The key to a great Dad's day, is thinking about what Dad likes. If he's not into sports, don't plan a sports themed day. If he loves the outdoors, there are tons of activities. The Dad's day driver is Dad's favorites!
1. Hike and picnic-Choose a beautiful site and pack all Dad's favorite eats for a festive celebration. How about a rousing game of wiffle ball to top it off?
2. Family craft-If Dad's an artistic type, with not enough creative time, visit Micheal's and pick up a craft kit or two. They have many varieties and themes. I think those mosaic and stepping stone kits look like fun. Model cars and planes are also great family fun crafts. The cool thing about the family craft is that it's on display all year to remind you of the fun Dad's Day.
3. Movie Time with Dad-Make a funny video with dad as the star, then upload it to YouTube to share. This can be a snapshot in time of a special family moment with Dad.
4. Dollar Store Binge-There's something for everyone at the Dollar store. If cash is short, buy a basket and fill it with Dad's favorites; candy, books, puzzles, knick knacks, and countless items for a buck. For under $10 you can creatively spoil Dad.
5. Books– If Dad has a hobby or special interest, books are a great gift. From ebooks to the real thing, there are thousands to choose from. 
Is Dad interested in investing? "Invest and Beat the Pros" will get him on the right track.
6. Tool Related– In our family, I tend to be the handy ma'am. That said, I don't think you can ever have enough tools. The stores are showcasing all sorts of combination tools and other handy items for Dad.
7. Electronics– Many Dad's love electronics and Amazon knows it. That's why they have lots of electronics deals and specials for Dad.
8.  A Golf or Tennis Date– That's right, if Dad is a golf or tennis player, set up a date for him to enjoy his favorite sport.Then prepare a nice family celebration afterwards.
9. Mini putt & Arcade Games– Our family loves miniature golf and playing arcade games. Yet, we don't prioritize playing much. Take dad to the links with a pocket full of quarters for a few hours of entertainment.
10. Bowling– Recently, for the first time in years, we went to the bowling alley. We had a wonderful time. It's one of those activities that many of us don't play very often, but is affordable and fun, even if you stink (like we did).
11.  Cooking– Many Dad's today like to cook. You can use this interest to buy Dad cooking related items, cook something together, or even take a cooking class. he kitchenware shops frequently offer classes, or search Groupon.
12. Horse Racing or Gambling– If the kids are older or out of the house, how about some adult Dad's day fun? Most parts of the country are close to casino's these days, and their restaurants are usually quite good. Why not spring for some gambling fun and a nice Casino buffett for Dad's Day?
13. Music– Downloads and CD's are great for the music loving dad. Check the local area for concerts too. Regional universities and colleges offer great entertainment. You can even score an itunes gift card for him.
14. Deals-Search the sales and deals at your favorite TJ Maxx, Marshalls, Macy's, Kohl's, and Amazon. There's something for every budget. And don't forget a cute gift bag or even some brown bag wrapping paper decorated by the kids.
15. Coffee-Alex, shared that every year, her brother bought their dad a bg of ground gourmet coffeel The tradition started when her brother was young, and as he got older he worried he wasn't spending "enough" on dad. As it turned out, Dad looks forward to this present every year,  "World's Best Dad" mug optional.  
Maybe Dad would like a low cost plan to cut investment fees to the bone and manage his own investments. Click here for a perfect Father's Day Gift Book!
A version of this article was previously published.