Put The Psychology of Wealth on Your Reading List Immediately
& ENTER TO WIN A COPY OF THE PSYCHOLOGY OF WEALTH HERE. Contest ends May 15.
"Action is a great restorer and builder of confidence. Inaction is not only the result, but the cause, of fear. Perhaps the action you take will be successful; perhaps different action or adjustments will have to follow. But any action is better than no action at all." by Norman Vincent Peale as quoted in the Psychology of Wealth
At the risk of sounding self aggrandizing, when I was contacted by the marketing department at McGraw Hill Publishing to review this book, I assumed it would be a boring rehash of everything I already knew. Having read a multitude of finance, personal finance, and psychology texts, I thought I knew pretty much everything on the subject.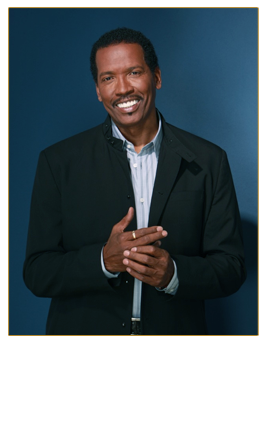 I WAS WRONG
Quick Recap of The Psychology of Wealth
Based on research, anecdotes, and and personal experience, Dr. Richards accomplished a very difficult task. He took the breadth of wealth, psychology, mindfulness,  and money management fields and integrated them into an inspiring and informative book. Richards starts out with a definition of wealth, and it's integration with self esteem.
Wealth has less to do with money and more to do with personal responsibility, risk taking, achievement, and determination.
Don't let me suggest that this book has a pollyannaish approach. On the contrary, the role of debt and wealth is front and center, yet there is so much more.
The central concept of The Psychology of Wealth is that wealth and poverty are both states of mind. This singular statement reifies both the simplicity and complexity coexisting in this book.
How Your Life Will Improve from Reading The Psychology of Wealth
If you really consume this book and take the messages to heart, here are some outcomes you can expect;
An awareness of how your family operating system programs your beliefs, attitudes, skills, anxieties and expectations and contributes to your life satisfaction.
How to get beyond the awareness of your background, and use it to overcome any negative messages about wealth, success, and prosperity. Get inspired by real life stories of people from difficult backgrounds who transcended lack of financial wealth and prospered.
For example, Leticia manifested a sense of abundance which led to great personal success, in spite of an impoverished upbringing. Her family had little money, yet her father ingrained a sense of value by focusing not on Leticia's appearance but upon her accomplishments and intelligence. He helped her to understand that the tiny size of their family home did not define her.
Learn the true meaning of money. Currency, another word for money, represents transferring cash for services or work. In and of itself, money is without value. So many folks focus on the magic "number" to signify their financial status. It is a fact that money is only a means of barter to help you buy goods and services.
According to Dr. Richards, "Price is what you pay. Value is what you get."
Giving back is another familiar concept in the wealth literature, but Richards take on this subject can be summarized by one quote,
"The psychology of wealth requires trusting that, no matter what happens, we will have enough."
The story of Donald Trump stopping his limousine on the way to a speaking engagement to give advice and encouragement to a bevy of young people clamoring for his attention is a perfect example of the types of stories Richard's interweaves to enliven his prose.
Chapter 7, "Living Consciously" discusses the popular living in the moment concept. Have you considered this concept in relation to debt? The book links conscious living to conscious debt and offers a rich rubric for the debt decision-making process. Carry the living consciously concept into every corner of your life and you will master the psychology of wealth.
The book is so rich with anecdotes, advice, and action steps, I want to savor every page. It's not often that a money book is so satisfying.
It's difficult to find a criticism with the book, but in order to be evenhanded, following is my one complaint; the seamless integration of money and life fulfillment concepts makes me sorry that I didn't write the book myself :).
Enter to WIN a free copy of the Psychology of Wealth, by signing up for my Wealth Tips Newsletter. Let me know that you signed up for the newsletter in the comments section please.
You'll even get a free bonus eBook of my award winning 20 Minute Guide to Investing, just for signing up. The winner will be chosen on May 15 and will be selected at random.
Don't believe my review? Read what other personal finance bloggers are saying about The Psychology of Wealth
Stop by next time and read The Secrets of Wealth an inspiring 2 part interview with the author, Dr. Charles Richards.
How does your mind impact your feelings of wealth or lack thereof?