Work Part Time in College; Get Rid of Debt
Guest contributor, Kevin Watts
Going to college can be very expensive these days. With tuition rising faster than the rate of inflation it is very smart to use your time wisely while in school.  If you're worried about supporting yourself through college or supplementing your income you may want to consider working part time.
Although the idea of working while your friends are partying may not sound like fun, you'll gain invaluable experience, useful contacts, earn extra shopping money and most importantly avoid accumulating massive debt (which takes years to pay off). If you thought it was impossible to find a decent job while you're in college, read on to discover three student friendly jobs.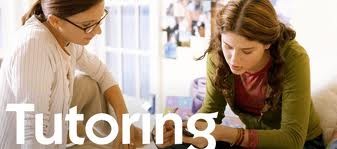 1. High School Tutor
It's worth calling local high schools to see if there are any vacancies for a tutor or if they'll let you stick up an advertisement in the hallway. Additionally, you can post a free advertisement online or in your local paper. Libraries are also great places to advertise your tutoring services. If you still live close to your old high school, getting a job as a tutor is even easier! Get in touch with one of your old high school teachers, since they already know you they are likely to help you out.
Working as a tutor is easy since you've already been through the tests your students are studying for and you'll still be familiar with the curriculum and course work. As a bonus, high school students have similar timetables to yours, so you'll still make all of your classes and social events. If you decide to apply as a tutor make sure to choose a subject in which you excelled. A friend of mine actually made a living as a high school tutor for a year after he graduated from MIT while starting his business. He got in the right social circles and was paid handsomely!
2. House Sitter
Did you know that you can actually get paid to look after people's homes while they're away on vacation? If the idea of saving money on rent and getting paid to stay home and watch your favorite television shows appeals to you simply sign up as a house sitter on a variety of house sitting websites. One website that looks promising is luxuryhousesitting.com.
Make sure to keep an eye out for long term house sitting jobs, as it may be possible to find a listing which requires a house sitter to live in the house for 3-6 months. One of the bonuses of working as a house sitter is that the homes are usually much more comfortable than a dingy college apartment.
3. Waiter/Waitress
Working as a waiter can be a great choice as restaurants and cafes offer flexible hours. Although waiting tables can be tiring, the tips you'll receive are a great incentive. Plus, most restaurants hire at least a few students, so you'll get the opportunity to make new friends. And those new friends can cover your shift when you have a big test. Snare a job at a high class restaurant and the week end tips can't be beat.
While being unemployed may sound like fun, being stuck paying a huge student loan off isn't! Working part time while studying at college can be a really rewarding experience and will give you financial freedom once you graduate. After all, you don't want to spend your first big paycheck after graduation on loan repayments. Plus, you'll have extra money to go on a spring break vacation each year while your friends are stuck in the dorm!
Kevin Watts is the creator of Graduating from Debt.  Kevin was like millions of recent college graduates burdened with heavy debt with very little hope. With the right attitude and discipline he took control of his financial picture and is now debt free.
What were your part time jobs? Which one was your favorite?
image credit; google images_studysparkz_wordpress