Video Interview With Young Finances LaTisha Styles
"If I don't have the cash, then I don't buy" ~Young Finances LaTisha Styles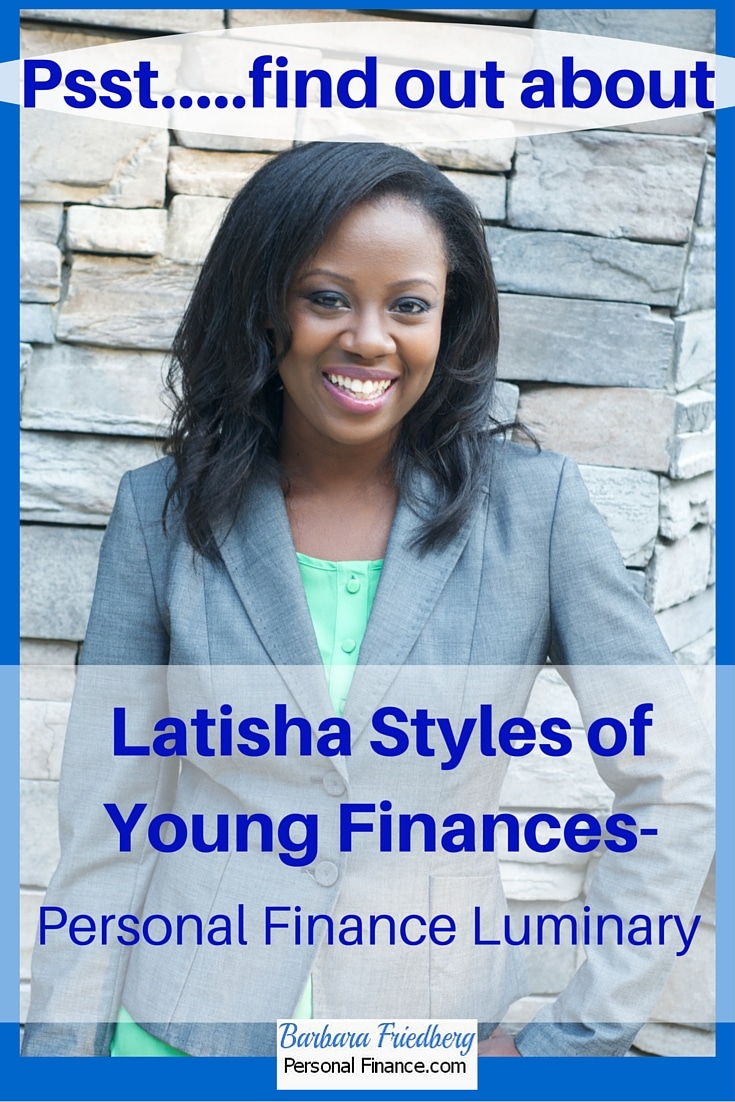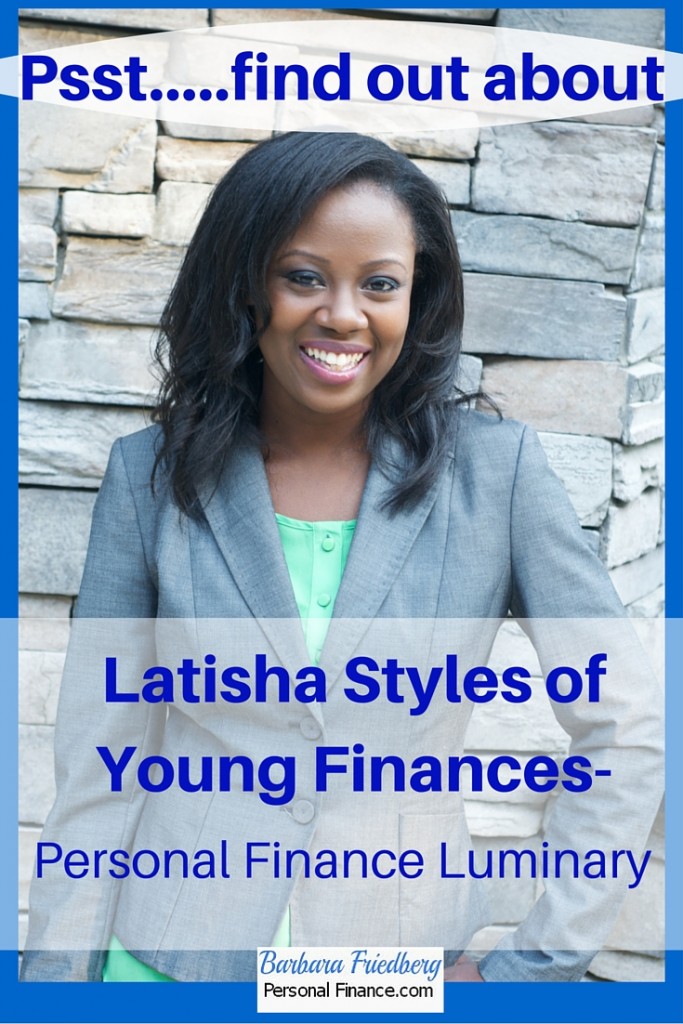 Welcome to an inside look into some of the most important personal finance luminaries online. As one who's curious about what makes someone tic, I decided to interview a few of the top financial online influencers. These substantial people educate and entertain others about money topics. From authors to podcasters to writers, these money mentors are working to raise the level of financial knowledge and education.
Read more about Personal Finance Luminaries >>>
Today's Financial Luminary is a YouTube Video sensation. You must see her compelling story live! From her hard working dedicated parents to her struggle with debt, LaTisha has something to tell not only her millennial peers, but older adults as well. She offers a wealth of money wisdom with answers to; how she got her online start, where she gets her drive and hard work, creative money tips, her personal debt story, her biggest inspiration, smart time management tips and advice to reach your own personal and financial goals. LaTisha shares her struggles and her successes in this inspiring story.
Who is LaTisha Styles of Young Finances?
LaTisha "Tish" Styles is a nationally recognized millennial personal finance expert, author, and TV personality. A cum laude finance graduate, former full-time investment analyst, and investor by passion, LaTisha uses her skills to help her clients achieve financial success. Through her coaching programs, and signature Financial Success ToolkitTM , LaTisha motivates young professionals and emerging entrepreneurs helping them to budget, invest, and achieve success.
LaTisha enjoys speaking to young professionals and entrepreneurs on personal finance and branding. She regularly contributes to national media outlets and offers her expertise in workshops and trainings. She has been has been featured in The Economist, quoted in Forbes, and mentioned in U.S. News and World Report as a top personal finance expert to follow on Twitter.
With a heart for children and a passion for the Spanish language, LaTisha  served in Costa Rica and Mexico volunteering her Spanish fluency with children in both countries, and while building homes in Mexico. 
Click here for more compelling personal finance luminary stories, including Kyle Taylor of the Penny Hoarder and Mike Piper of Oblivious Investor.