STEP BY STEP GUIDE TO BUYING A CAR
After negotiating for my first car, a red Chevy Cavalier, the dealer said, "Never come back." I happen to be a fierce negotiator and use everything in my arsenal when buying a car. I took it as a badge of honor that I annoyed the dealer. Today consumers are lucky to have so many tools at their disposal to make the car buying process transparent.
A car purchase is second in cost to a home, so do it right.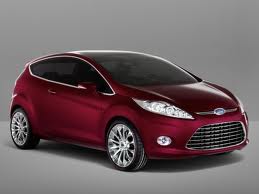 Take a Step by Step Approach When Buying a Car
1. Decide upon your vehicle criteria such as size, mileage, new, previously owned, and price range.
2. Read up on the cars that fit your parameters at some of the online sites such as Edmunds. Narrow your search down to two to three models, this gives you more negotiating room. Some dealerships even have cell phone apps that will give you the breakdown on all of the models they have on the showroom floor. Narrow your search down to two to three models, this gives you more negotiating room.
3. Get financing lined up before stepping into a dealership. Credit unions usually offer good rates. Hunt around online for special rates. It's preferable to save as much as possible for a down payment and choose as short a term as you can afford. This keeps the debt devil from strangling you.
4. Test drive all the cars of interest and leave your checkbook at home. You're not ready to buy yet!!! Buying a car isn't an impulse purchase.
5. Decide upon the maximum amount you are willing to pay for the car. Depending on the model, there is more or less room to negotiate. If a car is in high demand, there's less room to negotiate. Your bottom price should be a bit over invoice. Your top limit should not be the list price, that is way too much. If you pay a few hundred bucks over invoice, you're doing well.
6. Negotiate online. Directly email local dealers with your offer and see who bites.
7. Select the best offer, print it out, and bring it along when you visit the dealer. Expect that the dealer will try to bid you up when you arrive.
8. Say "no" to extras. You don't need special paint coatings and if you want a navigation system, get an affordable model on your own.
Preparation is the key to a successful car purchase. Check online for resources to help with this big purchase. Allot plenty of time to do it right!
What are your best car buying tips?