RETIREMENT TIPS and Links to Personal Finance Resources
RETIREMENT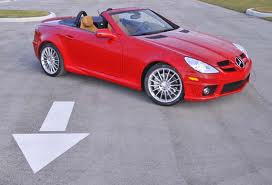 Retirement is unavoidable. Whether you want to or not, everyone will retire, either by choice or necessity. My dad was of the camp that believed, "I'm never going to retire", and then he had a stroke. It was really sad, but retirement came to him through necessity. Fortunately, he was planful and was financially prepared when the time came. Others are not so lucky.
Today at Benzinga.com I published an article, FIVE QUICK TIPS TO BOOST RETIREMENT SAVINGS. In that article I showed how starting early and investing consistently can lead to great long term wealth. The suggestions to boost retirement savings aren't impossible, but require some attitude changes. You need to change your mindset from "If I want it, I should buy it," to "Let me think before I buy and determine whether this spending will move my life forward."
The article elaborates on 5 Tips:
Increase retirement saving
Cut back on spending
Earn more
Boost skills
Be patient and stay the course
Wealth building isn't rocket science. It requires choices, if you buy something now, you are making a choice to forgo future wealth and the opportunity to spend on something else later.
IF YOU WEREN'T SAVING FOR RETIREMENT, WOULD YOU DRIVE A RED MERCEDES SPORTS CAR?
Yesterday I noticed a bright red brand new Mercedes sports car in the parking lot of the neighboring apartment complex. This car was beautiful. As is my habit, I wondered what the owner did for a living. These thoughts went through my mind, "Did the driver obtain the car with cash, a loan, or a lease? Is the driver a renter or does he own real estate? What is he/she giving up to drive the red Mercedes? Is he a multi millionaire?"
The only answer that makes driving that car reasonable (to me) is that he is a multi-millionaire with other real estate and investments or that he sells cars for a living and it's a demo.
I don't care how much pleasure the driver is presently getting from the Mercedes, if he isn't preparing for retirement, he's going to regret this extravagance somewhere along the road.
 TOP PERSONAL FINANCE READS
Barb Across the Blogosphere
How are you planning for retirement?
image credit; google images cars revolution dot com