My Farming Past Taught Me More than just How to Muck Manure
Money Inspiration from a Former Farmer
Get ready for Barbara Friedberg's upcoming book,

"How to Get Rich; Wealth Building Guide for the Financially Illiterate," sign up above & be the 1st to know
guest article by Amanda Grossman
Dairy farming is hard work. I don't care how romantic it may sound, how trendy owning backyard chickens and niche gardens may be, or how touching Paul Harvey's message was during the Super Bowl (and as a former farmer, I can say it was deeply touching). The fact is that bucolic roots can become chains when you are performing two milkings per day, when your net worth can crumble in the next drought, and when your income is based on a combination of fickle animals and Mother Nature.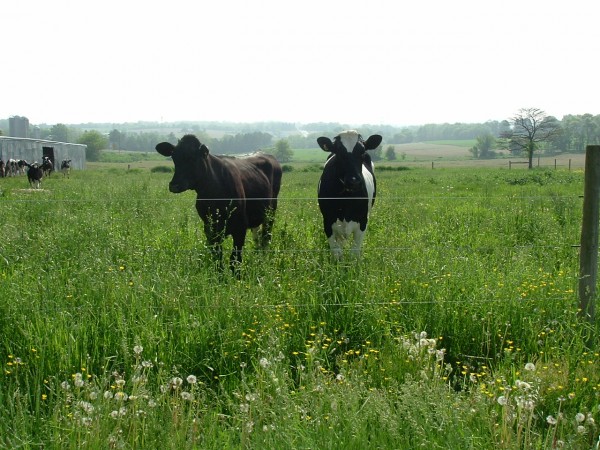 Why Save?
Yet growing up on a family dairy farm—working the land, nurturing the animals, finding myself stuck in foot-deep manure more than once— gave me a life perspective vastly different from others that I am truly grateful for. When you are acutely aware that good times are fleeting and rainy days (or rather extremely dry ones) lurk right around the corner, you learn to save as much money for the future as possible and to live humbly. In the meantime, all you can do is keep your head down and work incredibly hard, as your work ethic is the only thing you seem to have control over. This rural agrarian conservatism becomes a natural way of life for farmers, and it has followed me through to adulthood despite having moved off of the farm almost a decade ago.
Applying rural agrarian conservatism to an Urban Life Results in Abundance
I started my first post-college job one week after graduation. I was the International Sales and Marketing Specialist for a predominantly agricultural company with a huge $40,000 salary. Like muscle memory, I fell right into the familiar rhythm of living as cheaply as possible and squirreling away the rest. I had a roommate, so I paid a whopping $325 per month for rent, internet and cable. Work was two blocks down the road so I generally only needed one tank of gas every four weeks, and I spent $200 a month on groceries.
After just one year of employment I had paid down a considerable chunk of my student loans and saved $10,000 in an account earning 5% interest (ah, the days of risk-free, fantastic interest rates!).
With no potential droughts or fickle animals to knock me off course (though I did endure a lay-off at my one-year mark), I got to thinking that perhaps I could do something with this money. I had heard about investing at an early age, but thought that it was what rich people did. Then I thought about it some more and decided that if, in fact, rich people were the ones investing, then perhaps it might be for a very good reason. Opening a retirement account seemed like my first logical investment step.
Turning Cash into a Future – Opening My First Investment Account
My employer at the time did not offer a 401(K) account. So, with the extra cash that had accumulated in my savings I decided to open up my own. I had my taxes completed by an H&R Block tax person, and she explained to me that I could get back a $600 refund if I put a certain amount of money into a Traditional IRA. I jumped at the opportunity to not only start investing for my retirement, but to essentially be paid to do so.
Unfortunately, I did not understand the difference between Traditional and Roth IRAs at the time. A year later after reading about retirement accounts and Warren Buffett's strategies, I transferred my Traditional IRA to Vanguard to take advantage of lower fees, converted the account to a Roth IRA, and paid the taxes due. I also learned about dollar cost averaging, and began setting aside money each month in order to maximize retirement savings instead of doing it in one lump sum. It felt empowering to have finally taken the leap to invest, as well as to educate myself in finances.
Funded by my agrarian-rooted conviction to not only live within my means but to live well below my means—a concept my farmer ancestors knew all too well—my retirement account is a security blanket in the face of an unknown future. Technically my future is still in the hands of fickle things: the markets and life. However, setting aside money each month into this account is under my complete control, and I plan on working diligently to do my part for many years to come.
After all, does anyone really know what the future holds?
by guest contributor, Amanda L. Grossman editor of Frugal Confessions where she is a new full time entrepreneur.
What previous experiences influenced your money behavior?