This post was part of Women's Money Week – working to improve women's financial literacy. Historically women have lagged  men in their financial knowledge. Let's work to change this.
I am committed to helping women master their money.
PRINT THIS ARTICLE OUT!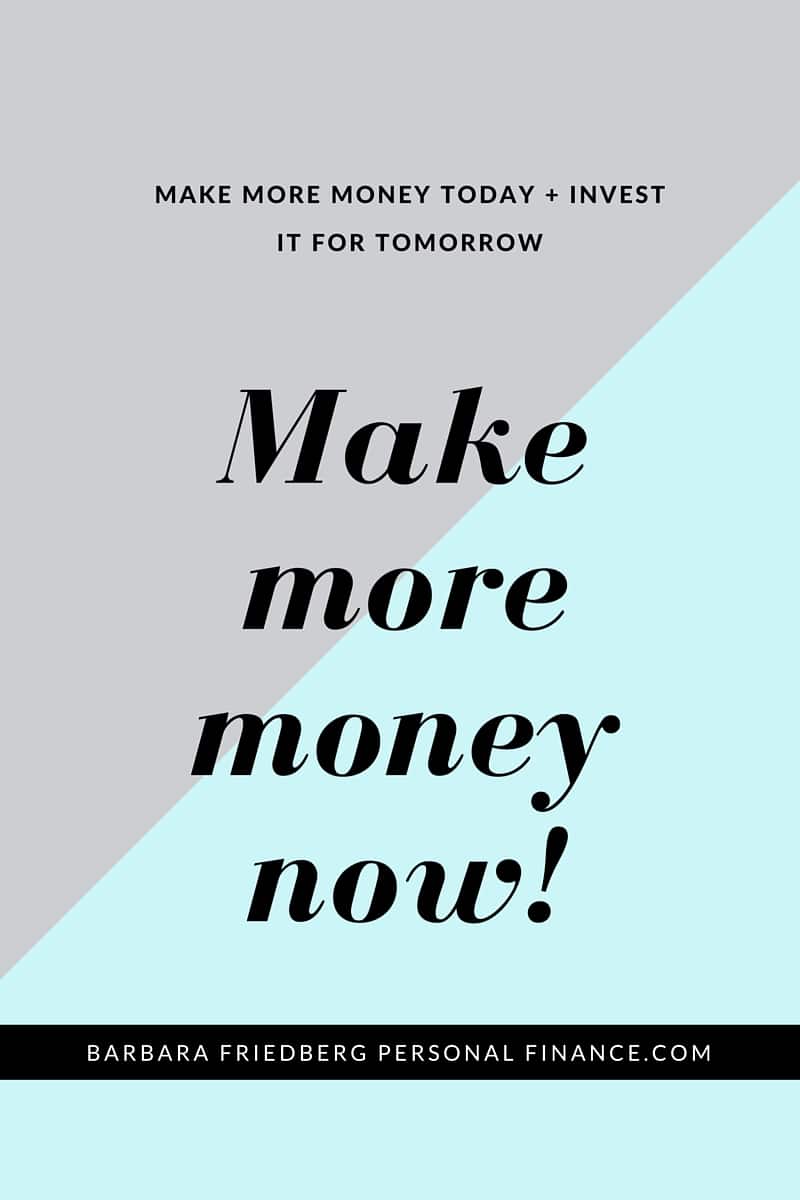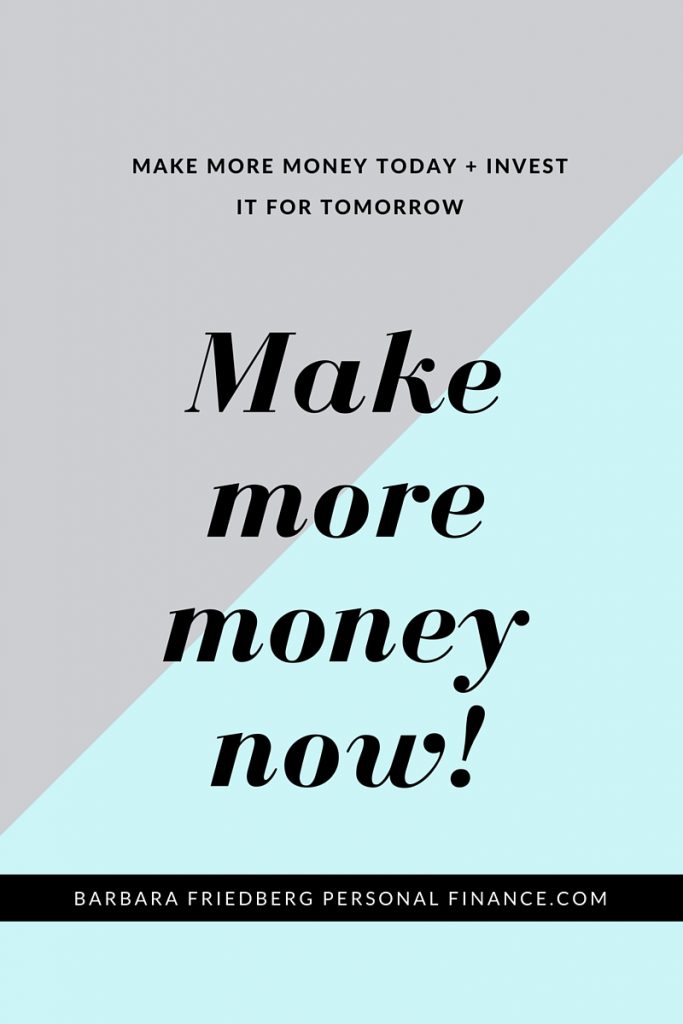 My Experiences with Entrepreneurship and Money Making Schemes
My dad was an entrepreneur from the time he was a young boy. I've had a plethora of money making gigs thoughout my life as well, starting with my Avon business as a teen on up to my current personal finance blogging gig and freelance writing. On top of that, I'm surrounded by successful entrepreneurs in my family. These models have been helpful, but not imperative.
Even if you've never met an entrepreneur in your life, you can make money on the side. Although it's not easy, it's no more difficult than achieving any other goal. Becoming an entrepreneur and making more money on the side is as simple as Leo Babuta of Zen Habits.com recomends in the article, How to Build the Muscle of Change. In short, any change can be made by starting small, regularly practicing the new habit, and increasing your efforts on a regular basis.
Where to Begin
After doing a quick Google search for the term "make money" and coming up with 424 million results, I realized that you don't need ideas about how to make money. The methods to make money are plentiful and easily accessible with a click of your mouse.
In fact, the advice usually goes like this, find what you are passionate about and figure out how you can monitize it. Technologically oriented? Hire out to help others with their web sites and computers. Like to sew? Do alterations on the side. Good at basic math and English? Tutor others. Have lots of junk? Sell it on Craigslist and Ebay. Have extra blood or plasma? Why not sell it?
[button link="https://barbarafriedbergpersonalfinance.com/make-more-money/" type="big" newwindow="yes"] Visit the Make More Money Portal for Ideas[/button]
 This article will give you the framework to become a successful entrepreneur and as well as the mindset. All you need to do is insert your own idea(s).
Complete one activity per day and by the week end, you will be on your way.
Day 1 – Get Started Immediately
 This is not a make moneyquick article, but a "get started now" article.
Do not wait until you are "ready" or your life is all organized before you start. Due to fear of failure, many of us procrastinate beginning new ideas until we have done oodles of research and considered all possible angles. This attitude is wrong! There will always be more information to be gathered and more questions.
If you do not start immediately with your plan, you are wasting time. 
For inspiration, check out Google-Make Money Search
1.
2.
3
4.
5.
Day 2 – Review Your List and Choose a Project
Look over the 5 options for a few minutes. Talk you those close to you for some input. Spend a bit of time online doing a bit of checking. Input the idea in google search and see what comes up.
Remember, this is your project, consider other's opinions, but don't let them deter you.
Do a quick pros and cons evaluation for your favorite money making idea.
Choose the money making idea. That's right. Choose the idea now.
You don't need to do a ton of research before you begin. In fact, frequently, your first impressions tend to be the correct ones. 
Day 3 – Get Started Today
No excuses. Get started.
If your idea is to sell your technology services, your child care services, your organizing services, your landscaping services, your painting services or more, put an advertisement on Craigslist TODAY.
If you are beginning by selling some old stuff, put advertisements up on Ebay and Craigslist.
If you decide to sell Avon or other products, order your kit today.
If you're looking for a part-time job, fill out one application today.
If your plan requires a bit more start up work, do the next step today.
Overplanning, leading to procrastination, leading to never getting started does not work.
Day 4 – Steal Yourself for Setbacks
The most successful people experience the most failures.
Embedded on the path to success are frequent setbacks and failures.
Don't be surprised when they occur, be prepared.
Recognize that there is no winning without a lot of losing along the way.
Do whatever it takes to keep positive. Personally, whenever I experience a set back, I tell myself that I must be making progress and getting closer to my goal because having setbacks proves I'm putting myself out there.
Day 5 – Formalize your next Steps
Sum it up; you have an idea or two and you have begun to put your ideas in action. Maybe you haven't received any response yet, in fact, that is probably likely.
Today, spend 15 minutes making a to do list of the behaviors and activities you need to practice to get the cash flowing.
Day 6 – Follow your Plan
That's right, you know what you need to do. It's not hard to outline the action steps. The hard part is continuing.
Do not wait until you are motivated to act. Motivation comes and goes, but behavior yields results.
Write down right here the next step you will take in your money making journey:
_______________________________________________________________________
PRINT THIS ARTICLE OUT
Use this article as a simple blueprint for creating a money making plan.
Do not jump around from one idea to another. Give your chosen strategy time to work. The money rarely starts flowing immediately. But if you give up, it will never come in. Give yourself several months at the bare minimum to see some results.
Do not quit!
 Write in with your money making idea and how you are getting started!