HOW TO CONTROL ENVY AND BOOST WEALTH
Interview with best selling author, Dr. Charles Richards, author of The Psychology of Wealth – Part 2
"For every problem, there has to be a solution." Dr. Charles Richards
In yesterday's interview, Dr. Richard's discussed finding
role models for wealth building inspiration
as well as how people of color are impacted by the psychology of wealth.  Today, he continues by tackling the green monster of jealousy and closes with additional wealth building advice.
What specific strategies can one employ to stop the green monster of envy and jealousy?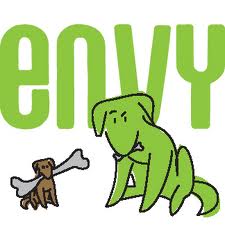 Accept the idea that that there's more than enough for everyone. You don't have to feel that if I don't get mine, there's not going to be enough for me. By understanding the divergent archetypes of wealth you can conquer your inner envy.
The Archetypes of Wealth
There is both a positive and negative archetype of wealth.
The negative archetype is fear based and focuses on lack and insecurity. This viewpoint is highly competitive and constrictive. You always try to hold on to what you have. You believe that there is only so much to go around.
The positive expression of wealth is more creative, not competitive. You focus on creating what gives your life more value and more of what you want. This viewpoint employs the belief that there is more than enough to go around.
There's not enough time to worry about beating the other guy or gal. Holding an expansive, empowering, generous, and helpful viewpoint can obviate the green monster of envy and jealousy.
This goes back to my former advice to have an ideal or goal that transcends self interest.
 What are the best 3 pieces of advice for someone who wants to be wealthy?
 Tip 1 to Become Wealthy
First, consider what you plan to do with your wealth. What is the value of the money, and how will it serve you and others?
Then, identify what you are good at and enjoy doing. Where do you excel?
Tap into your special strengths and immerse yourself in activities that are congruent with your strengths and passions. Join organizations and activities that will further your interests and contacts.
 Tip 2 to Become Wealthy
After identifying your personal areas of excellence, make a plan and write it down. It's not enough to think about it in your mind. You must write out the steps you need to take and what you need to do to make it happen.
Review and revise your plan regularly.
Do this even if you're not sure of how it will exactly play out.
 Tip 3 to Become Wealthy
Have the idea that ultimately you are going to be successful, if you persevere. Embrace the reality that failure is just a stepping stone to success, as long as you persevere.
For example, Steve jobs was kicked out of his company and persevered. He created Pixar, rejoined Apple, and propelled the company to amazing success, after being removed from his own company.
By making a plan, writing it down, and further revising and reviewing the plan every day, you are training yourself for success.
Wealth is doing what you love. Maintain the mindset that you will be successful. Persevere through adversity. Wealthy and successful individuals hold these attitudes.
What mental money strategies will help?
Maintain an optimistic, positive, and hopeful perspective. Know that you will find a way to make your life work and that you will find a way to bring into your life the wealth that you need.
Do not lose hope; you need to accept the challenge and find the solution. Dr. Richards reminds you that there are solutions for every problem.
Barb Recommends; Personal Finance Reading
Barb Across the Blogosphere
 How do you cope with the green monster of envy?
Don't miss the book review (The Psychology of Wealth) and author interview-Part 1. 
image credit; google images_ chicagosean.com