Groupon Coupons Review-The Answer for (Non) Couponers
Could Groupon Coupons be Your Money Saving Salvation?
I'm the best couponer ever, until I'm not. I'll set up a couponing system, organize the coupons, and then place a mark on my shopping list to show which items can be bought with coupons. 
Sounds great doesn't it?
You'd think I save bundles by couponing.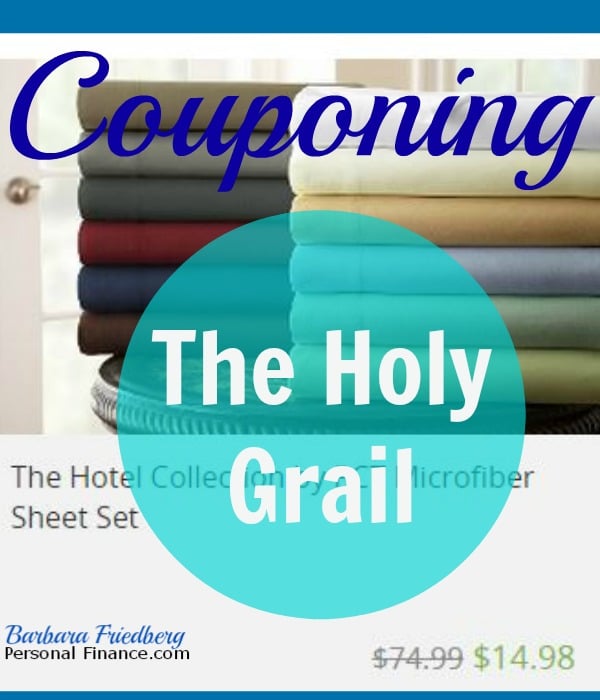 My Coupon Confession
Here's what really happens. 
I go to the grocery, and even with the coupons, some of the products are more expensive than the generic brands. So, I buy the generic and forgo the coupon.
I go the the store and leave the coupons in the car.
I hit the mall and forget the coupons at home.
The coupons fall behind the couch and I don't find them until I move, 5 years later.
These scenarios have pushed me to the brink. Now, I've given up couponing…… for now.
I admit, I even subscribe to the newspaper, and have stopped clipping the coupons, because I'm a couponing failure.
The Coupon Holy Grail?
In spite of my self proclaimed couponing failure, I have saving and smart money habits in my DNA. I can negotiate the heck out of a car salesman, in fact I made one auto salesman cry. I've even negotiated the price on a beautiful down comforter at Sears. I'm hopeful that Groupon Coupons might be a money saving holy grail.
Here's how to reconcile or boost (if you already are good a couponing) your savings.
Groupon Coupons is a completely different way to save. You don't need to buy anything upfront.
While researching this article, I checked out the site and already purchased these beautiful microfiber sheets, for $14.99. Unbelievable. The last set I bought cost over $50.00. 
The site boasts over 55,000 coupons, completely free from 8,600 stores. I checked out the promo at Walgreens to see if any of my favorite products were on sale, and they were. I'm going for the Oil of Olay discounts for the premium line. And if that's not enough, Groupon coupon offers promo codes as well.
So, here's my plan, I'm still (almost) sworn off coupons…… but, I think I might be able to handle one coupon site. So, Groupon Coupons is set to become my one stop couponing site.
I'll keep you posted about my progress. 
So, you got me, this article is promotional, I'm recommending Groupon Coupons in this Groupon Coupons Review article. But only because I want you to simplify your life, save money, and build wealth.
The Groupon Coupons Review Takeaway
Here's how to approach Groupon Coupons. Check out the site before you go shopping. For example, some days you know you're shopping for pet care items, so do a quick check on the site of pet products. Then,  just download the mobile or print (if you're good at that sort of thing) coupons.
For those coupon challenged shoppers, check out the site on your phone while in the store. It's that easy.
Along with the coupons, some of the deals are available online, and the prices are deeply discounted, you save yourself a bundle, even after paying shipping (like my sheets).
 So, if you want to save some money when you buy things you need, you may want to check out this new site. 
Warning, this is not a recommendation to go out and buy stuff you con't need or can't afford. 🙂
Click here for tips to become a money saving, wealth building titan.
This article is sponsored by Groupon. Although, I don't write about any product or service that I don't believe in.