TOP FOUR FINANCIAL TOOLS ONLINE
Plus 15 Top Personal Finance Blogs
There is a dizzying array of financial help online. How can you navigate the various tools to determine which ones are worth your time and effort. In order to make your search a bit easier, we have compiled a list of superior free (or low fee) tools to help with your investment, debt, saving, and spending.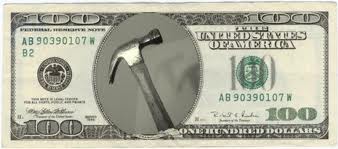 Best Investing Tool: Jemstep
Jemstep Portfolio Manager is a powerful tool to guide investment planning for retirement. In demoing the product I completed four brief sections in less than 15 minutes and had in hand a personalized asset allocation complete with low cost mutual fund recommendations. After completing a very short questionnaire regarding retirement goals and risk tolerance, I downloaded my investment portfolio into the program. Users can also manually input their current holdings. Jemstep analyzed my current investment portfolio and offered recommendations to lower the risk of my portfolio and increase the expected return. Finally, Jemstep created an Action Plan with specific buy and sell recommendations to meet the recommended portfolio.
As a portfolio manager and proponent of low cost index funds, I found the recommendations reasoned and cost effective. For a free service this is an exceptional start for an investor. The specific recommendations and suggested asset allocation gives direction to the investor and assists with portfolio management and planning. It is a great alternative for those that want to go it alone, yet desire a bit of specialized guidance. For a small fee, those with assets in excess of $25,000 (service is free for users with less than $25,000), can sign up for a Premium Account which continuously tracks your progress towards retirement and alerts you to recommended changes in your asset allocation.
Debt is a noose on your financial future. If you are struggling with debt and don't know where to turn or how to get out, this is the tool for you. ReadyforZero is the best way to pay off and manage debt online.
Get started with four easy steps; First input all of your credit card, student loans, auto loans, mortgage and other debt. Second, the secure system crafts a plan and shows the optimal amount to pay on your debt every month. ReadyforZero illustrates how long it will take to get out of debt as well as how much interest you will pay. Reminders encourage you to stay on track so that you can transition from debt to creating real wealth.
Wealth building is directly related to saving. If you spend all that you earn, you will never be rich. SavedPlus is an ingenious tool  which automatically transfers an amount  (which you designate) into your savings account every time you spend. Research has shown that with automatic saving you don't even miss the amount saved. Over time small amounts of savings grow into real wealth. Interest rates won't always be this low, and as interest rates rise, so will the money earned on your savings account.
SavedPlus offers apps for your android and iPhone. Of course, your banking information is secure and you can change your savings amount with ease.
Best Financial Goal Planning Tool: Planwise
Planwise is unlike any tool I've seen in the finance arena. After inputting a bit of information, you can see the financial impact of any future spending. For example, want to take a vacation or buy a home? Input the cost projections and the program will give you a graph of how your plan will impact your future financial picture. The program allows projections up to thirty years and you can change the inputs with the press of a keystroke. The alerts make recommendations so you make better financial decisions. Comparing various plans allows you to choose the best financial scenario for your needs. This tool lets you spend with confidence and decide whether the future cost is worth the price of a spending decision.
Plus 15 Top Personal Finance Blogs
Personal finance websites come and go with dizzying speed. The ones that continue to offer solid money advice week after week are worth a look.
Barb Across the Blogosphere
AARP Blog, Help for 50-Something's Short on Retirement funds
Credit Card Assist.com, Best of Blogger Series, Barbara Friedberg
The College Investor-Top 10 Female Investors to Follow
Advisor One, Barbara Friedberg Believes in Global Diversification
 What online financial tools do you use? What are your favorite personal finance websites?
image credit; google images_lazy man and money dot com