2016 Best Money and Investing Holiday Gifts
Top Money, Investing and Tech  Gifts-Inspired by Money Magazine
I've subscribed to Money Magazine for decades, and I can't cancel my subscription. And it's not that I haven't tried. Sure, I've let the subscription lapse for a few months over the years…. only to subscribe again, for that one or two great finance tip each month. This months best holiday money and investing gifts surprised me once again.
You'd think a finance expert wouldn't need the rudimentary Money Magazine advice. Yet, there's always at least one nugget, that I hadn't thought of, which makes the subscription worthwhile. For example, the December issue hit a triple. First, my child-psychologist husband wanted a copy of the "High Cost of Coping" article discussing the importance and expense of treating anxiety, depression, eating disorders and other mental health issues.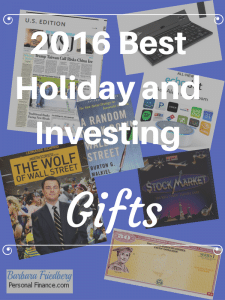 In the "Your 20 Best Money Moves for 2017" my stake in an emerging market ETF was vindicated with the section entitled "Emerging Markets Stay Strong". Lagging recently with just 2.5% annualized returns during the previous decade, Money predicts that the 2016 seventeen percent increase in emerging market stocks is likely to continue.
The third money article in this issue was "The Best Tech Gifts for $50 or Less". Although I'm typically a late adopter, I do love the tech object that improves my life. Number four on their list, the Pocket Qwerty, by Battop, showed a nearly full-sized mobile phone keyboard that I've been pining for ever since I got a decent smart phone several years ago. This $28 gadget folds up into a pocket-size and opens up into a combination phone stand – keyboard when needed. I can't wait to try it, as I'm a bit obsessed with productivity and love the idea of having the option to use my phone for basic document editing. 
On that note, here's my best money, investing and finance holiday gift list inspired by Money Magazine to help build wealth and improve your life:
Top 2016 Money, Finance and Technology Related Gifts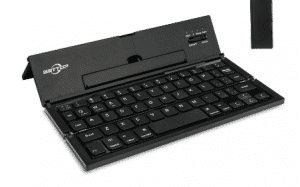 For more wealth building holiday gifts, be sure to visit the Barbara Friedberg Personal Finance Wealth Shop. There are books and special items curated by me. 
This article wouldn't be complete without a reminder that wealth is measured in more than money and things. Don't forget that spending time outdoors and enjoying your loved ones is what makes life worth living.
This article contains affiliate links, to keep the lights on.